Single PIM Solution for multiple Green-tech websites

Merging five individual websites, transactional and non-transactional, to deliver seamless user experience using a single Product Information Management (PIM) system.
www.green-tech.co.uk
The Challenge
---
Green-tech, the UK's largest landscaping supplier, wanted to improve their website's user experience. Based on the feedback they received from their customers, they decided to relaunch all five of their websites on PureNet's bespoke system.
Mobile-optimised Multi-site B2B Offering
Green-tech wanted to offer an improved UX to their customers across all five of their websites, three transactional and two non-transactional. The sites needed to be mobile optimised for an uninterrupted user journey while out on site, with access to a full library of free resources.
Integration & Enhanced Functionality
Personalisation was a central requirement for the project as Green-tech put their customers at the heart of everything they do. On top of creating a variety of user journeys, tailored to the individual customers, Green-tech needed to implement a live chat solution to help readily assist their customers with estimating projects whilst on the website.
Multiple Websites, Single PIM Solution
Green-tech needed to be able to offer their portfolio of over 6,500 tried and tested landscape essentials across a variety of their websites, both transactional and non-transactional, in the simplest way possible. PureNet suggested a central repository for product data to be developed and delivered a bespoke PIM system for Green-tech.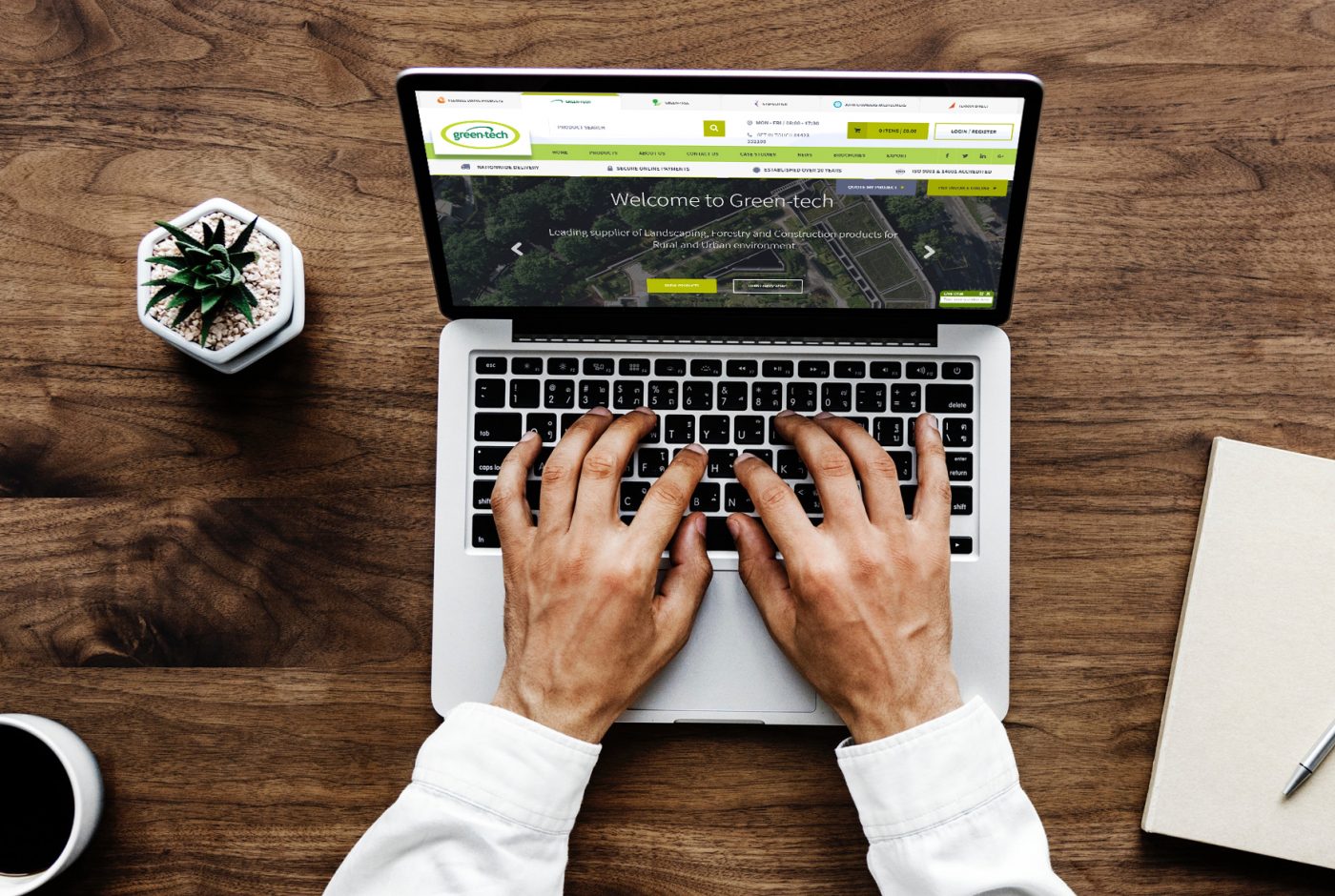 How PureNet Helped
The Project
---
Green-tech approached PureNet with their ideas of how to improve their websites' user experience, driven by their customers. During an initial workshop, the two companies' project teams created a list of requirements for the new build. These included a user-friendly back-end, which was to be distributed to all sites so that all brands were launched under one umbrella with a more corporate focus. User experience was to be improved to help Green-tech's customers navigate the websites easily and provide a one stop shop for all their needs.
PureNet and Green-tech worked together on a detailed project plan an outline of project processes and outputs of the discovery phase. The project was run within PureNet's tried and tested project delivery processes that PureNet follows with any new project to achieve seamless delivery and realistic timelines and budgets. PureNet delivered wireframes, functional specification, integration specification, designs for mobile and desktop and project plan as the outcome of the discovery phase.
The websites were built to adhere to the seasonality of the B2B business and Green-tech's savvy trade customer base and create an increase in web sales, to be in line with their biggest sales channel, telesales.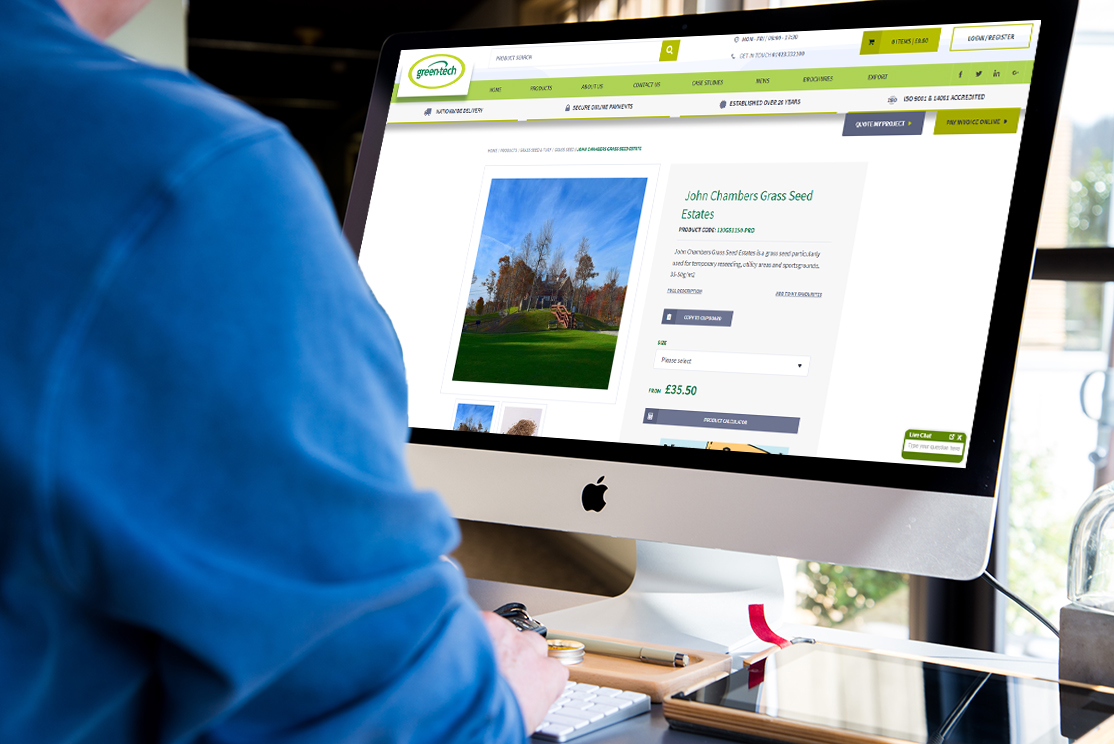 Seamless and personalised user experience
The Results
---
PureNet developed a solution that enabled Green-tech to manage all of their websites from a single back-end, with a single PIM feeding the relevant product information to the websites the products were required on. The basket pages on the front-end were to be split between the various websites, providing log in / account for each site separately, but showing products on the main Green-tech site from other websites.
To help achieve a seamless and personalised user experience, PureNet integrated an AI-driven personalisation tool, PureClarity, and created a bespoke tool that allowed specific account pricing for each customer. The individual prices can be changed quickly and easily and the account holders are able to pay both on account and through Opayo. There is a variety of options that customers can choose to place an order, including guest check-out.
The new website also allows customers to pre-order Green-Tech's products, which helps the company undertake more focused Production, Sales and Inventory (PSI) planning. Due to the nature and variety of the B2B products that Green-Tech offers, PureNet has developed a number of bespoke features and widgets for the new website. These include quantity calculators for products such as grass seed to help Green-tech's customers estimate quantities needed. Another custom widget allows site visitors to enquire about Continuous Professional Development (CPD) training courses, which are often needed by people who use certain Green-Tech products, such as pesticides and herbicides. After the main Green-tech website was launched, PureNet completed a phased delivery of the remaining five sites.
Lead your industry with innovative ecommerce