Vogue-Favourite Beauty Brand Captivates Europe

Famous UK bohemian beauty brand, MeMeMe, successfully expands in to Europe after launching a new multilingual ecommerce solution, designed and developed by PureNet.
www.mememecosmetics.com
The Challenge
---
MeMeMe required a new website solution to represent their brand and engage with our customers whilst they shop by offering tips, advice and trend updates. A main focus of this project was to develop a solution that was responsive across all devices, ensuring customers would receive the same engaging experience whether they were shopping on a phone, tablet or desktop.
Redesign
MeMeMe's new ecommerce solution was design and user experience-led, the company wanted to portray its brand personality and engage with each and every website visitor.
Social Media
MeMeMe has a large following on Social Media, with this in mind the company wanted to ensure the ecommerce journey was integrated with Social Media throughout each stage.
Get the look
A number of new areas were required in the new solution including a content-rich get the look feature and product bundle offering - allowing customers to purchase multiple products in one single bundle.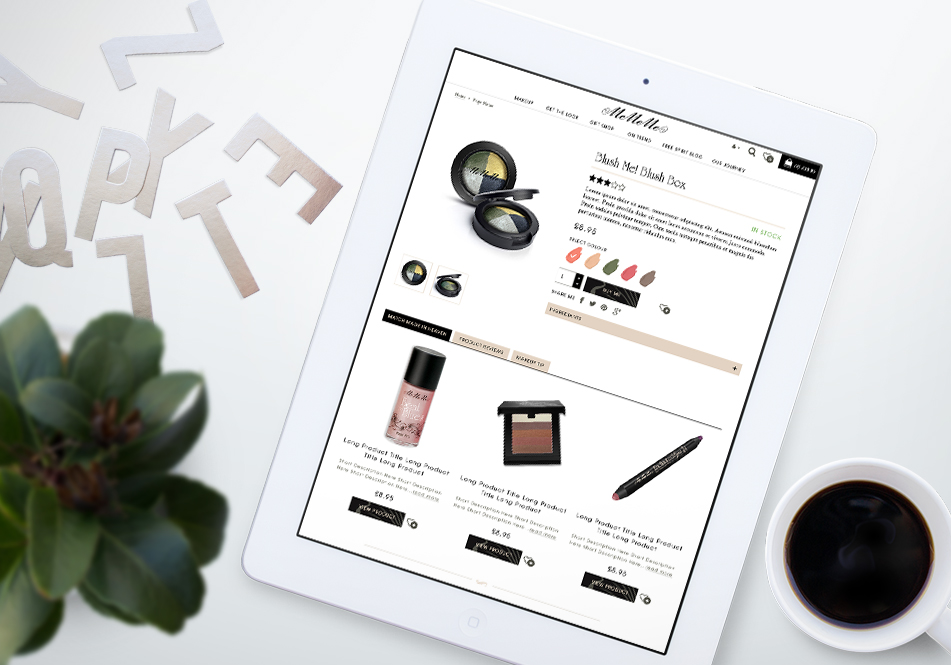 How PureNet Helped
The Project
---
The new MeMeMe website showcases a stylish, modern design, content-rich site experience and seamless ecommerce user journey. Customers of MeMeMe can visit the site to learn from beauty experts, watch make up videos and follow the latest cosmetics trends. To enrich the user experience MeMeMe's solution includes a number of additional features such as:
Pre-Order
Wish List
Social Promotions
Product Recommendations including Bundles
The new website is fully responsive, ensuring customers receive the same engaging experience from every device.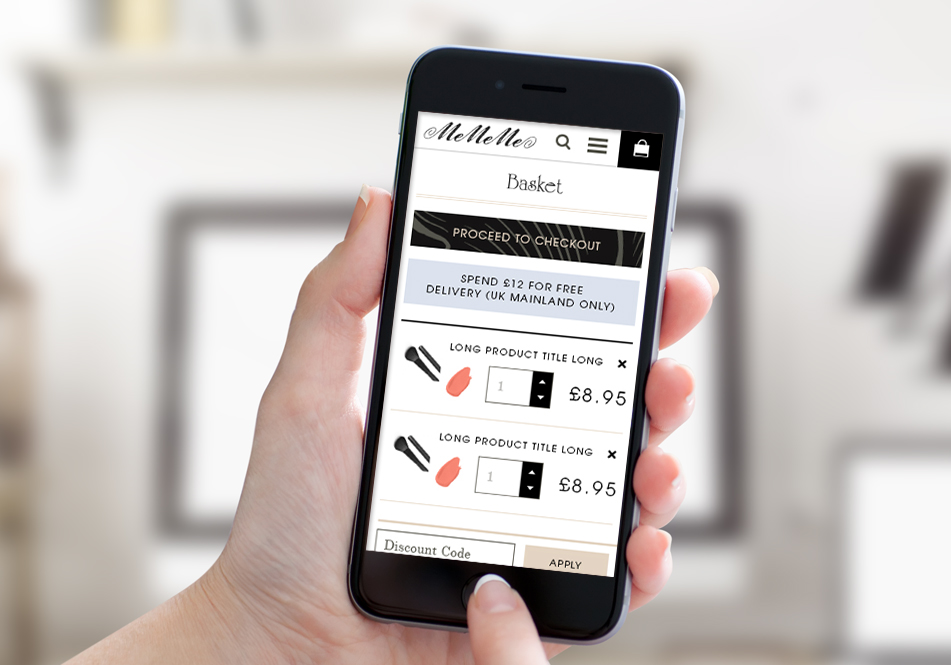 User Experience Excellence
The Results
---
The new Magento solution, designed and developed by PureNet, has achieved a significant increase in online conversion rate for MeMeMe. The website is entirely customer-focussed, with a content-rich blog, get the look pages and responsive design. MeMeMe's brand continues to grow in the UK marketplace and globally.
"PureNet provided us with a great end-to-end solution. Their knowledge of Magento as well as attention to detail make them stand out and a pleasure to work with. We are extremely proud of the new website and look forward to continuing to work with their digital marketing team."
Sandra Fishlock, Brand Owner, MeMeMe.
exceeding expectations
The Statistics
---
8%
Increased Mobile Revenue
MeMeMe's new seamless responsive experience has led to a dramatic increase in mobile revenue.
11%
Conversion Rate
The Magento solution has achieved an 11% increase in conversion rate since launch.
165%
Session Duration
The customer-centric design means visitors are now spending longer on the website and engaging with MeMeMe online.
-13%
Bounce Rate
MeMeMe's new solution is highly impactful and brand-focussed which has led to a 13% reduction in bounce rate.
Become a globally recognised brand with Magento