Helping businesses do digital commerce better with our proven next-gen platform and expertise.
---
---
Software as a service
Kooomo is a saas product so all functionality is all hosted and delivered from one platform
---
Revenue-based pricing model
Running costs are delivered on a shared revenue structure
---
Kooomo apps store
Lots of apps are available to enhance your solution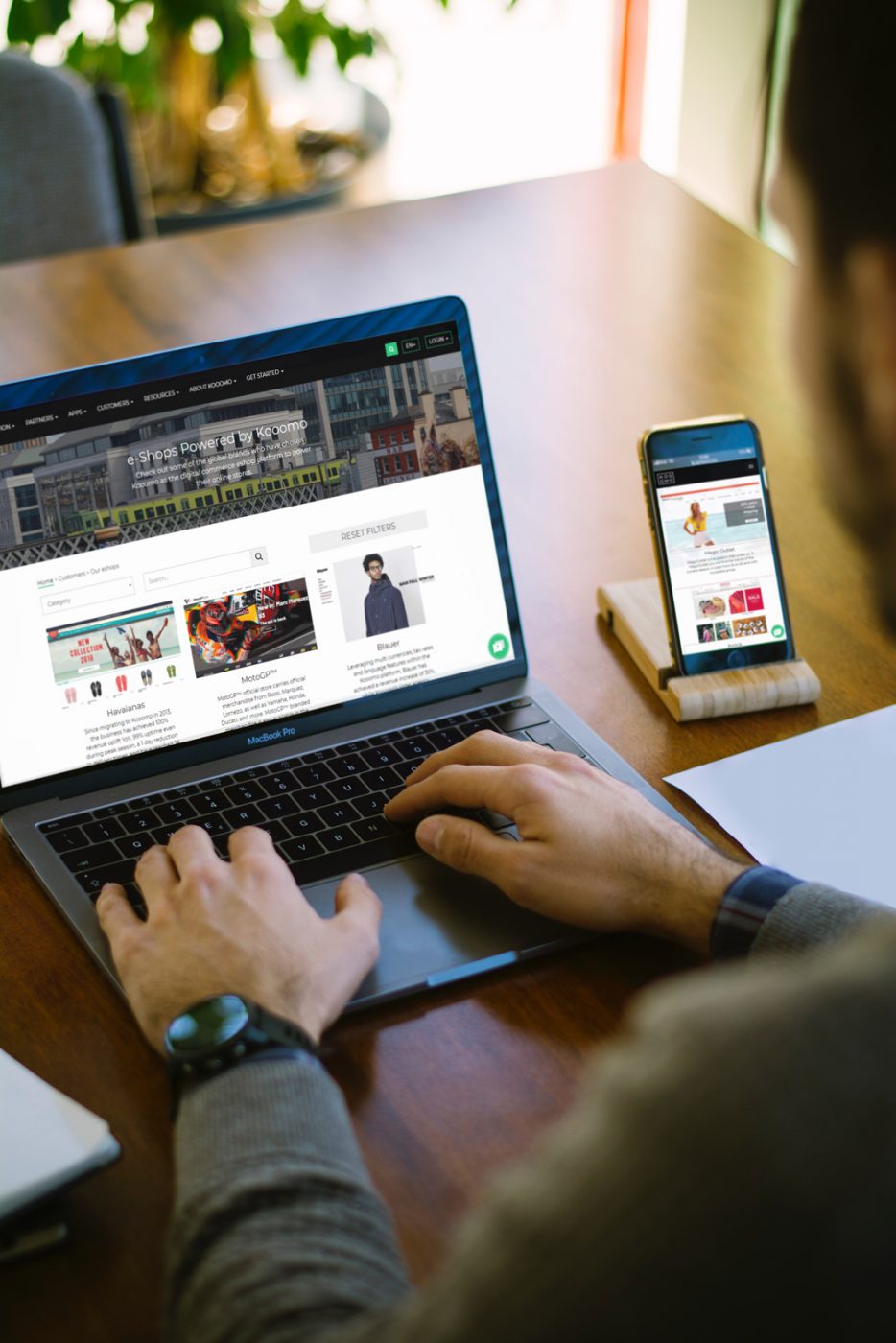 Next Generation Technology
Kooomo Ecommerce
---
Kooomo's ecommerce platform provides a SaaS-based model for growth. Based on a revenue share model it offers a superb B2C and B2B ecommerce experience. With all elements a vendor needs to trade online, Kooomo offers slick content management, order processing software, warehouse management and distributed order management.
Kooomo's system allows international trading with multilingual/multi-currency tools and can even reach a global audience by utilising pure-play and category-driven marketplaces, supporting all currencies, VAT rates and languages.
The platform helps your digital marketing strategies and you can manage multiple campaigns including SEO, search, display, and email marketing to drive traffic to your e-shop and increase conversions. Rich analytics tools allow you track and calculate your ROI.
---
Content Management
With our cutting-edge Content Management System (CMS), you can easily create, configure, and manage web content without needing to touch a single line of complex code.
Omnichannel Commerce
Omnichannel means synchronised stock, which enables shoppers to click and collect their orders, have more returns options, and experience a seamless customer journey.
Order Processing Software
Unique Automated Order Management (AOM) tools empower users to set specific rules, triggers, and filters to automatically process, manage and fulfil orders.
Product Information Management
Your online store is nothing without a rich product catalogue, engaging product details, and customisable content.
SaaS Based Platform for Growth
---
Online Marketplace Integration
Reach a global audience by utilising pure-play and category-driven marketplaces, supporting all currencies, VAT rates & languages.
One-click integrations
Connect with hundreds of integrations to grow your business with the world's best-in-class technologies across sales, marketing, project management, payment gateways, courier networks, and more.
Customer Success
Deliver a world-class customer experience that will make your brand stand out from competitors and increase your customer lifetime value.
Reporting & eCommerce Analytics Tools
Track & analyse valuable data that will help to shape your eCommerce business strategy & calculate your ROI.
Discover your perfect new ecommerce solution