Magento is a leading platform for B2B ecommerce with its flexibility, scalability and seamless integrations.
---
To respond to our clients' requests and reflect our specialism in Magento projects, we established Magium Commerce. Part of the PureNet group, Magium draws on a wealth of expertise in delivering successful ecommerce websites for 12 years.
---
Customer Specific Pricing
Offer dynamic customer specific pricing and multiple payment options with Magento's B2B sub-accounts features.
---
Robust & Scalable
With Magento, you are free to grow! The platform is capable of handling large volumes of products without compromising speed or experience.
---
Safe & Secure
Set up & manage user permissions & accounts, allowing different admins and customers to view and manage certain areas or products.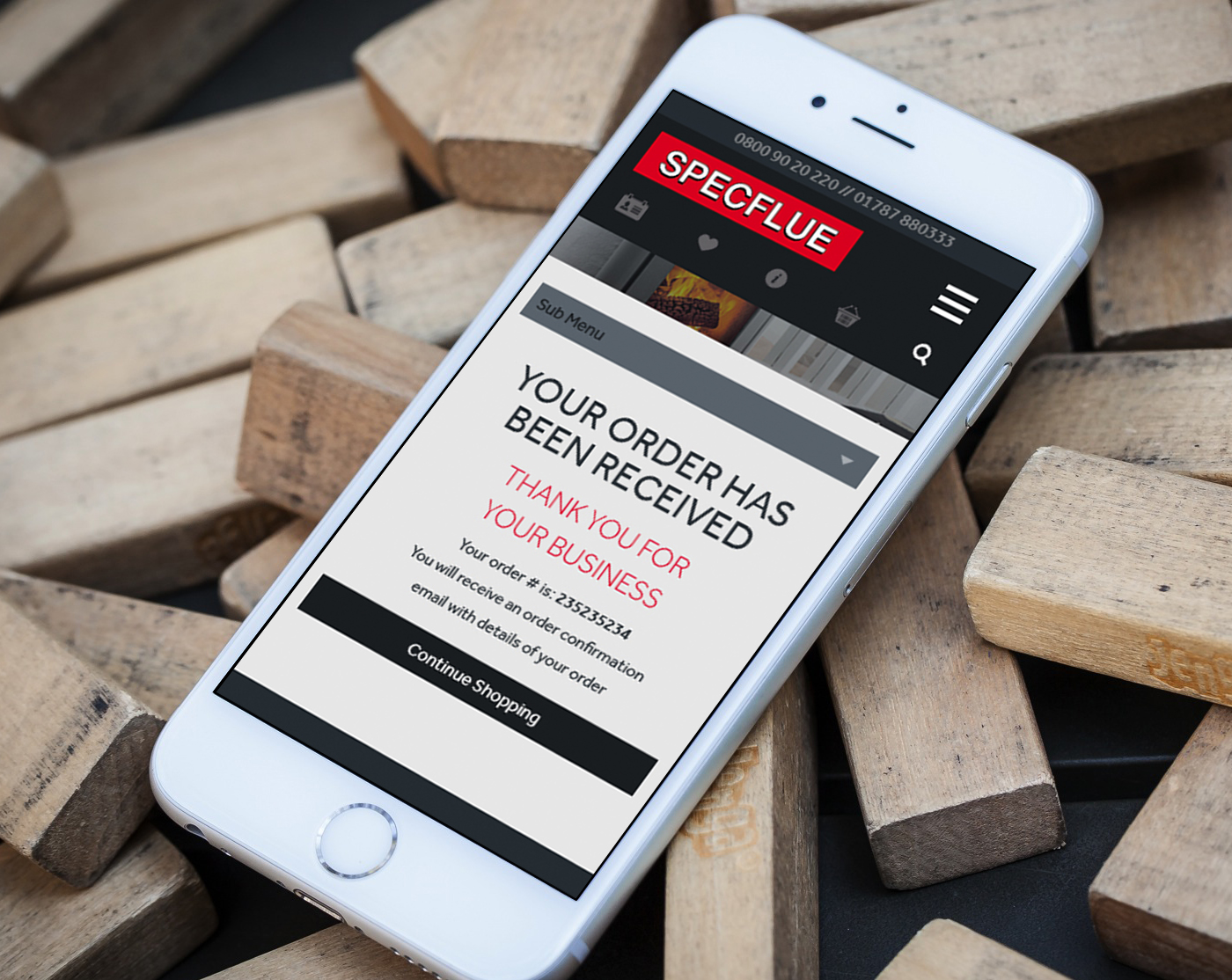 Maximise your B2B Online Sales with
Magento for B2B
---
Did you know 41 merchants on the Internet Retailer B2B eCommerce Top 300 list have selected Magento as their Ecommerce Platform? So many businesses select Magento for its rich feature set, scalability and ability to integrate with many, many different technologies. PureNet has developed integrated B2B solutions for a whole range of clients including the UKs No.1 supplier of flue and chimney products, Specflue and leading diet company Lighterlife.
Our B2b clients select PureNet for its wealth of knowledge of the Magento platform and years of experience in integration, from customer specific pricing, to catalogue mode, bulk ordering and user permissions – we've done it all! We also understand that B2B consumers now expect an engaging, enjoyable online experience with 76% of B2B buyers wishing for enhanced search and 16% of B2B visits originating on a mobile device. Our job is to deliver the perfect B2B online experience, technically complex and fully integrated behind the scenes, but seamless and easy-to-use on the surface.
Part of the PureNet group, Magium draws on a wealth of expertise in delivering successful ecommerce websites for 12 years. We manage every element of a Magento ecommerce build from initial consultation, design, development and support. We will work closely with your internal teams to deliver your B2B Magento 2 solution to your business specifications.
---
Growth & Performance
The Magento Ecommerce Platform is built to manage a large number of products and customers at any one time.
Trusted by leading global brands
Magento is the World's #1 Commerce Platform, trusted by over 250,000 merchants due to its security, best practice ecommerce feature set and ability to power engaging shopping experiences.
Flexible & Enahnced
With its advanced APIs, integrating Magento with your third party systems is now more straightforward than ever and, with access to over 10,000 extensions, enhancements are fast and affordable.
ERP & Back-Office Integration
With Magento, integrations into your back-office and ERP systems are straightforward and seamless. PureNet has over a decade of experience in delivering integrated solutions for B2B retailers.
Responsive Design & Development
With 16% of all B2B visits coming from mobile, responsive design is key. The PureNet Design Team are expert in designing engaging, easy-to-use websites that drive conversions across all devices.
Beautiful, Easy-to-use admin
Update your ecommerce solution with ease! PureNet will guide you through your new easy-to-use Magento dashboard so you can spend more time growing your business and less time on admin.
---
Constultancy
Discovery Phase
Business Analysis
Wireframes
Functional Specification
UX & Design
Conceptual Designs
Desktop Designs
Mobile/Tablet Designs
UI Kit
Development
Front-End HTML
Responsive UI HTML
Ecommerce Development
Bespoke Module Development
Integration
Sage
SAP
ERP, CRM, EPoS Systems
Shipping & Logistics
Optimisation
Smart Search
Ecommerce Personalisation
Cross-Sell & Up-Sell
Email Marketing
Testing
UI & Styling Testing
Functional Testing
User Acceptance Testing
Magento Training
Hosting & Support
24/7 Monitoring
SLAs & Support Desk
SSL Secure Encryption
Shared/Dedicated Hosting Packages
Magento Project Recovery
Code Audit
Bug Fixing
Project Takeover
Support/Hosting Migration
Become an industry leader with Magento B2B ecommerce