PureNet has been delivering award-winning ecommerce solutions for B2C & B2B clients for over a decade. We understand what it takes to deliver a solution that is innovative, functional and most importantly focused on conversion.
---
Innovative Web Design
Great ecommerce starts with great design. We understand how customers use ecommerce sites, and use this knowledge to develop engaging user journeys for your website visitors.
---
Powerful Ecommerce Platforms
PureNet is an expert Magento Agency, our extensive experience in the platform makes us uniquely qualified to have delivered solutions for some of the UK's leading retailers.
---
Fully Integrated
Our ecommerce solutions often have a lot of complex integrations running behind the scenes. Our job? To ensure integrations run so seamlessly you wouldn't even know they're there.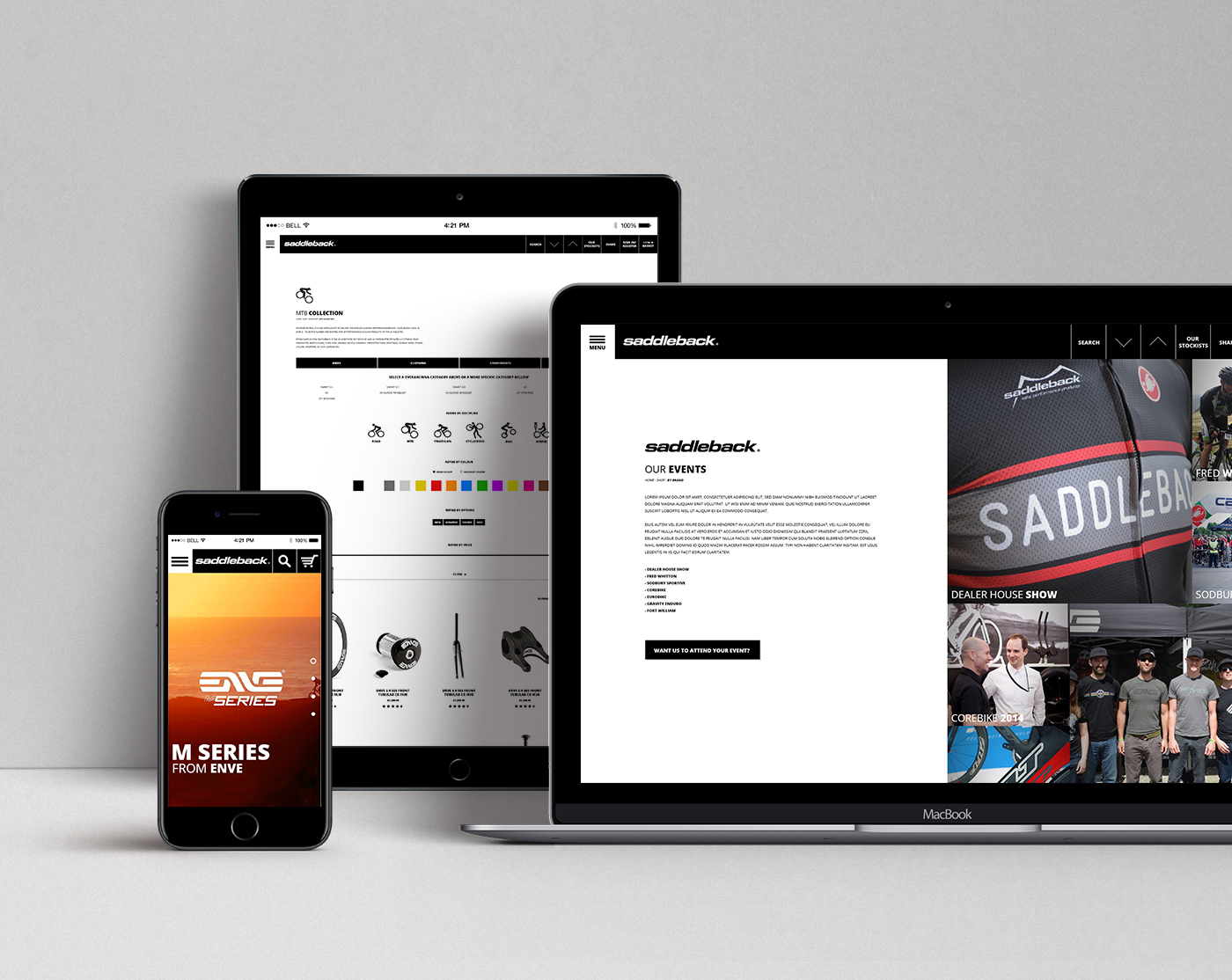 Powerful B2C & B2B
Ecommerce Solutions
---
Is your ecommerce solution in need of an overhaul?
Are people visiting your ecommerce website but not making a purchase?
Is your ecommerce platform holding back your online growth?
Are visitors abandoning purchases at the basket?
Here at PureNet, we understand successful ecommerce sites achieve results when they are able to engage with their customers. We know the key to online shoppers' satisfaction is an ecommerce solution that is user-friendly, intuitive and simple to use. Our team is expert in crafting ecommerce user journeys that are proven to increase online conversions and deliver a real return on investment.
Our aim is to deliver seamless solutions that offer highly engaging customer experiences and ultimately increase your online sales anywhere, anytime, and not just for today. The ecommerce solutions we deliver are built to stand the test of time, ensuring you are innovating now and in years to come.
Our Latest Ecommerce Solutions
---
The Royal British Legion
Globally recognised charity, The Royal British Legion, sees online sales soar after delivering a new, fully integrated Magento ecommerce solution for its online Poppy Shop with PureNet.
Saddleback
Innovative B2B and B2C integrated ecommerce solutions for Saddleback, the number one distributor of performance road and MTB cycling products to the UK industry.
Crewroom
A focus on innovative design and ecommerce performance for elite sportswear brand and Cancer Research UK Boat Races Official Sponsor, Crewroom.
Krispy Kreme
PureNet architected a complete ecommerce solution incluidng B2C, B2B, integration and fulfilment logic for the globally loved doughnut brand, Krispy Kreme.
"From initial meetings to development of ideas for the look and feel of the new site through to launch, the team at PureNet were, and continue to be supportive, creative, professional and forthcoming with suggestions of how we can develop our site further."

"We chose the PureNet for its ability to manage complex product information, rich functionality and flexible front end. The ecommerce platform ties in with our entire operation, allowing for a smooth integration with all levels of the software, from sales through to order processing, fulfilment and distribution."

"I have lost count of the number of customers who have told me how intuitive and attractive they find the new site, directing them to where they want to go with the minimum of hassle. Christmas sales are well up, and all down to the new website without a doubt!"