PureNet has been helping B2C & B2B brands grow online by designing conversion focused ecommerce solutions for over a decade.
---
Increase Online Revenue
PureNet designs with online conversions in mind - we deliver award-winning user journeys that increase our client's revenues.
---
Bespoke Design for you
Our client's designs are bespoke to their businesses, we get under the hood to discover your customer's needs and wants before we get to work.
---
UX & Innovation
Our creative design process is based on a blend of ecommerce best practice principles and innovative, modern design trends that we know your customers will love.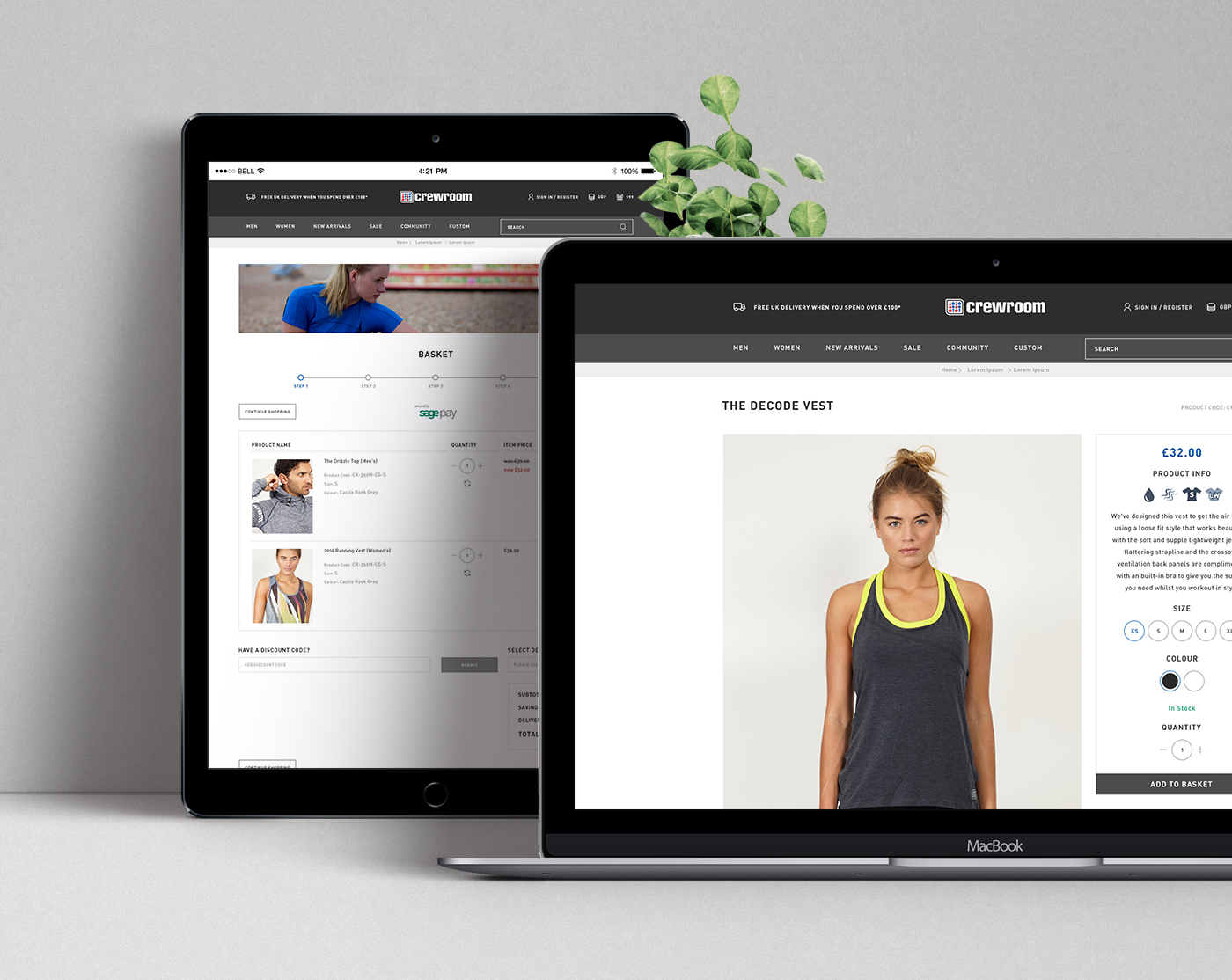 Creativity meets conversion
Ecommerce Website Design
---
Is your ecommerce website in need of an overhaul?
Is your ecommerce website lacking innovation?
Are visitors landing on your website but not purchasing?
The PureNet team is expert in crafting ecommerce website designs that increase online conversions and deliver a real return on investment.
Our creative design team understands the key elements of what works, where to push creative boundaries and how to develop successful user journeys when designing and building an ecommerce website.
We look at every project individually and will create an ecommerce website design to meet your requirements, whether you are a B2C or B2B, Enterprise or Mid-Tier business.
Our Latest Ecommerce Solutions
---
The Royal British Legion
Globally recognised charity, The Royal British Legion, sees online sales soar after delivering a new, fully integrated Magento ecommerce solution for its online Poppy Shop with PureNet.
Florence Roby
PureNet designed and developed a powerful Magento B2B ecommerce solution for Florence Roby, the premier supplier of luxury uniforms for the Hotel Spa and Beauty industry.
Specflue
PureNet delivered a powerful Magento B2B solution with SAP integration for Specflue, the UKs No.1 supplier of flue and chimney products.
Krispy Kreme
PureNet architected a complete ecommerce solution incluidng B2C, B2B, integration and fulfilment logic for the globally loved doughnut brand, Krispy Kreme.
"From initial meetings to development of ideas for the look and feel of the new site through to launch, the team at PureNet were, and continue to be supportive, creative, professional and forthcoming with suggestions of how we can develop our site further."

"We chose the PureNet for its ability to manage complex product information, rich functionality and flexible front end. The ecommerce platform ties in with our entire operation, allowing for a smooth integration with all levels of the software, from sales through to order processing, fulfilment and distribution."

"I have lost count of the number of customers who have told me how intuitive and attractive they find the new site, directing them to where they want to go with the minimum of hassle. Christmas sales are well up, and all down to the new website without a doubt!"