Over 1,200 New Customers Every Month

A bespoke portal development delivering significant business benefits for Angel Springs, the fastest growing water cooler provider in the UK and part of the global company, Waterlogic.
www.angelsprings.com
The Challenge
---
A significant element in Angel Waterlogic's exceptional growth has been based on acquisition. A challenge that emerged was the absorption of differing systems for co-ordinating resources such as driver availability, route planning information, skills resource, holiday planning and other essential information.
Ease of use
The portal solution had to be easy to use and manage by Angel Waterlogic's team members on a regular basis.
Integrated
The portal was required to integrate into two separate systems for seamless information sharing - ProWat and DPS.
24/7 Support
It was impertive that the portal solution would be supported 24/7 365 days a year to ensure complete uptime and accessibility.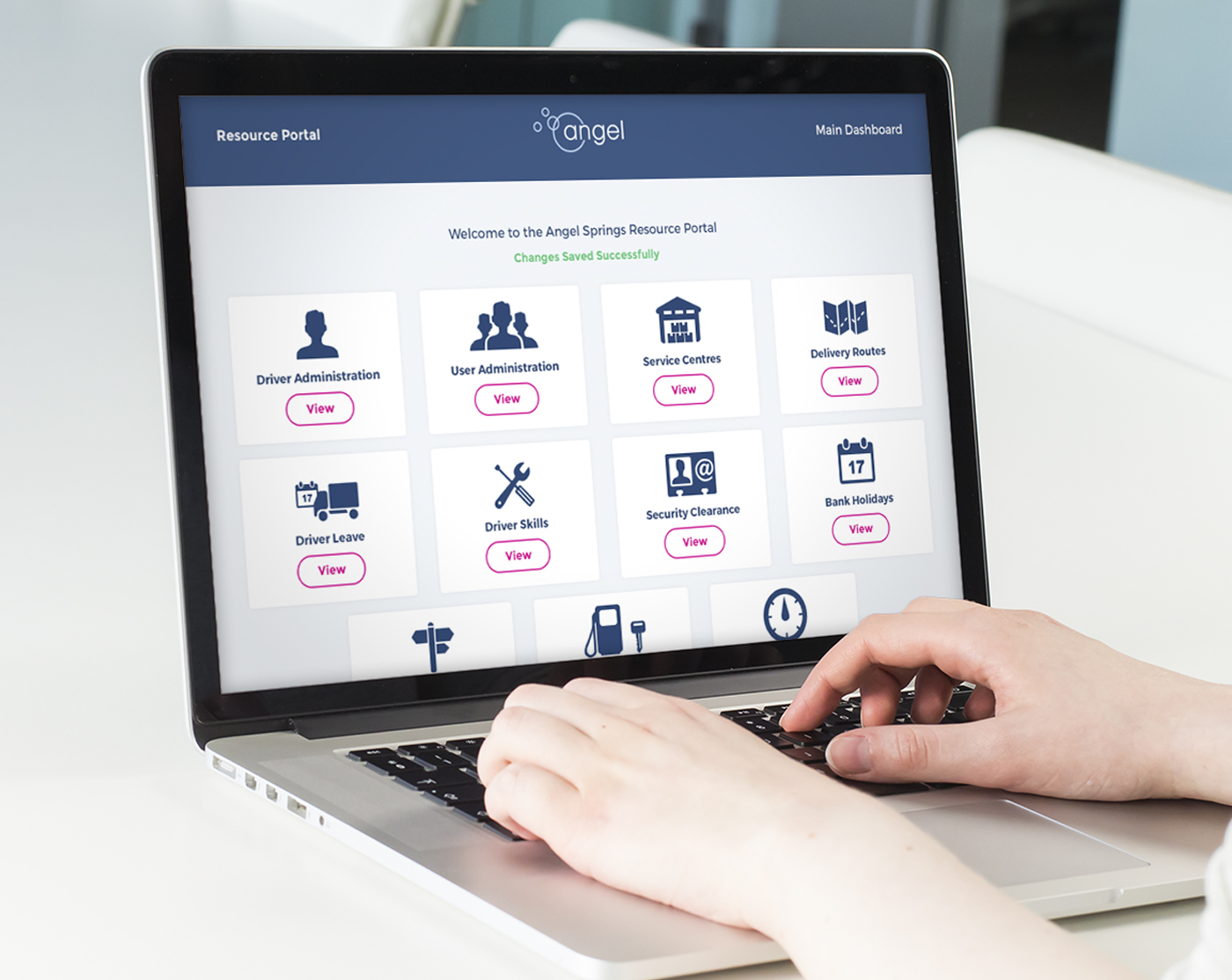 How PureNet Helped
The Project
---
PureNet designed and built a custom Portal to provide Angel Springs with a powerful, centralised interface. The integrated Resource Planning Portal allows Angel Springs to have full visibility of essential operational details in the delivery, installation and servicing of their water coolers and boilers including:
Delivery routes.
Staff holidays.
Availability of Fuel Cards and fobs.
Driver Skills (for differing installations and vehicle types).
Driver shift allocations.
Security Clearances for certain sites.
The system integrates with two separate systems ProWat and DPS to draw the relevant information into the Portal meaning it is displaying up to date, accurate information. The solution provides an easy to use dashboard so information can be accessed quickly and easily. There is a user permissions structure to allow differing levels of input and information within the Angel Springs team. The solution also provides detailed reports on activity and is securely hosted with PureNet providing 24 x 7 management, monitoring and support.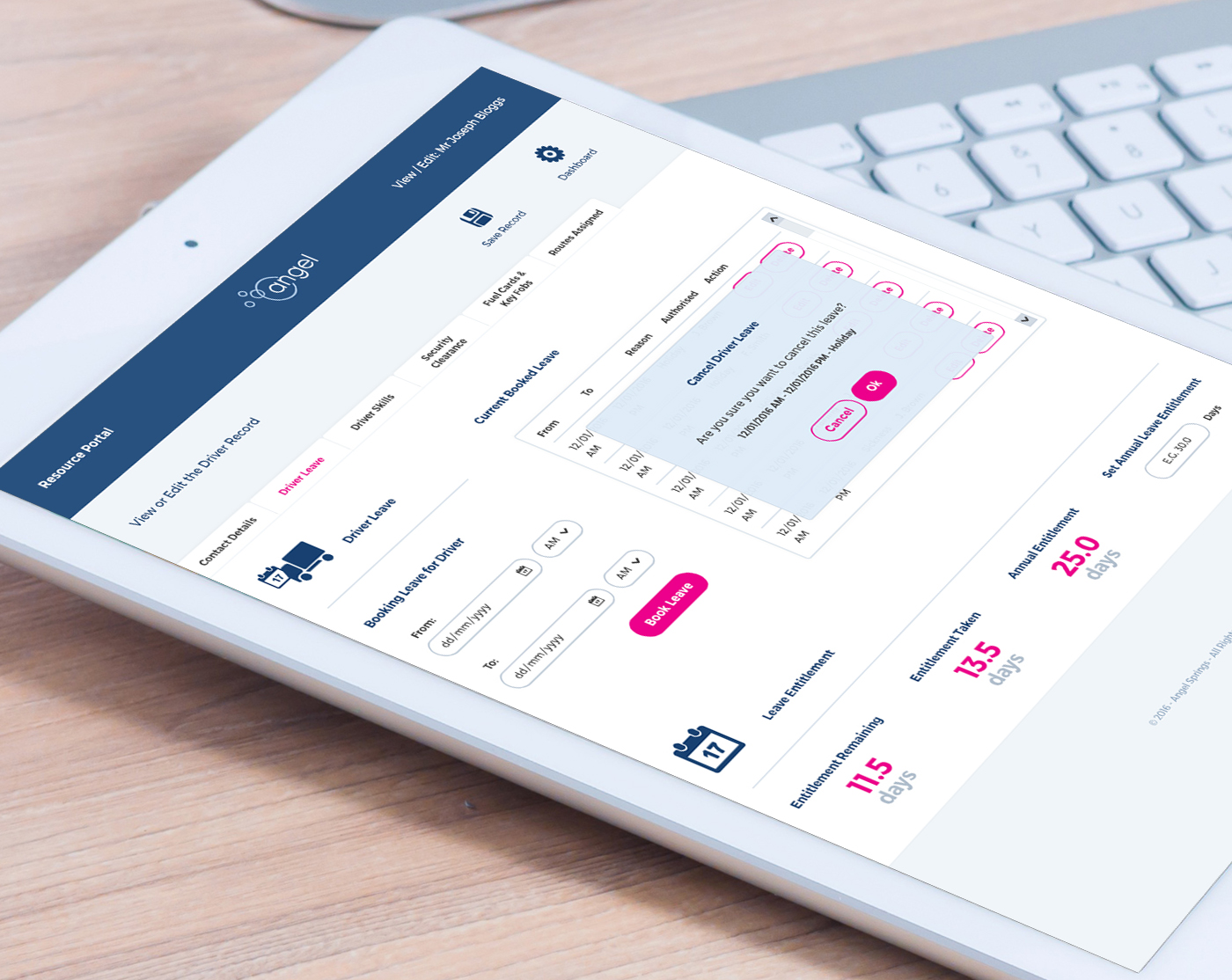 real business benefits
The Results
---
The new portal has allowed Angel Springs to maintain its vertical solutions without the need for a 'one size fits all' ERP system or a highly costly customised replacement.
Furthermore, it provides a real-time dashboard for the vitally important operational logistical arms of the Angel Springs business. The solution has already been expanded with subsequent phases planned based on its successful rollout and the efficiencies it has delivered.
Powering Business Growth
The Statistics
---
24/7
Accessibility
The new web portal is accessible 24 hours a day, enabling Angel Waterlogic's team to quickly find information or update the system at any time on any device.
100%
Portal uptime
Due to the robust infrastructure, Angel Waterlogic's portal solution is capable of handling large volumes of traffic during peak periods.
>2
Second Phase
Due to the successful launch of the portal Angel Waterlogic has already begun planning a second phase of the project.
10/10
Client Satisfaction
Angel Waterlogic are now able to fully automate internal processes and monitor and report without the need for development resource.
Automate your business processes with a bespoke portal