A mobile optimised portal to deliver seamless user experience for a multi-million business

After a successful Phase 1 delivery of the Auxillis project, PureNet was approached to achieve a more seamless, mobile-first driven UX the multi-million company's portal.
www.auxillis.com
The Challenge
---
Specialists in accident management support and services, Auxillis Services Limited are a part of £518.2m turnover Redde Northgate plc. The company successfully launched a customer portal using PureNet's bespoke solution in 2013. Over time, Auxillis' users have increasingly been using mobile and tablet devices to access the portal and this shift informed their decision to move towards a fully tablet and mobile-optimised solution.
Secure, Tablet and Mobile Optimised
The platform needed to be optimised for tablet and mobile devices to address Auxillis' customer needs, providing high level of security in-line with today's requirements.
Seamless User Experience
Auxillis required a seamless user experience for their customers as well as their agents to streamline their business processes.
Integration
Auxillis required the portal to display legal documents and as with the previous version, the portal integrated with their Case Management software, Proclaim.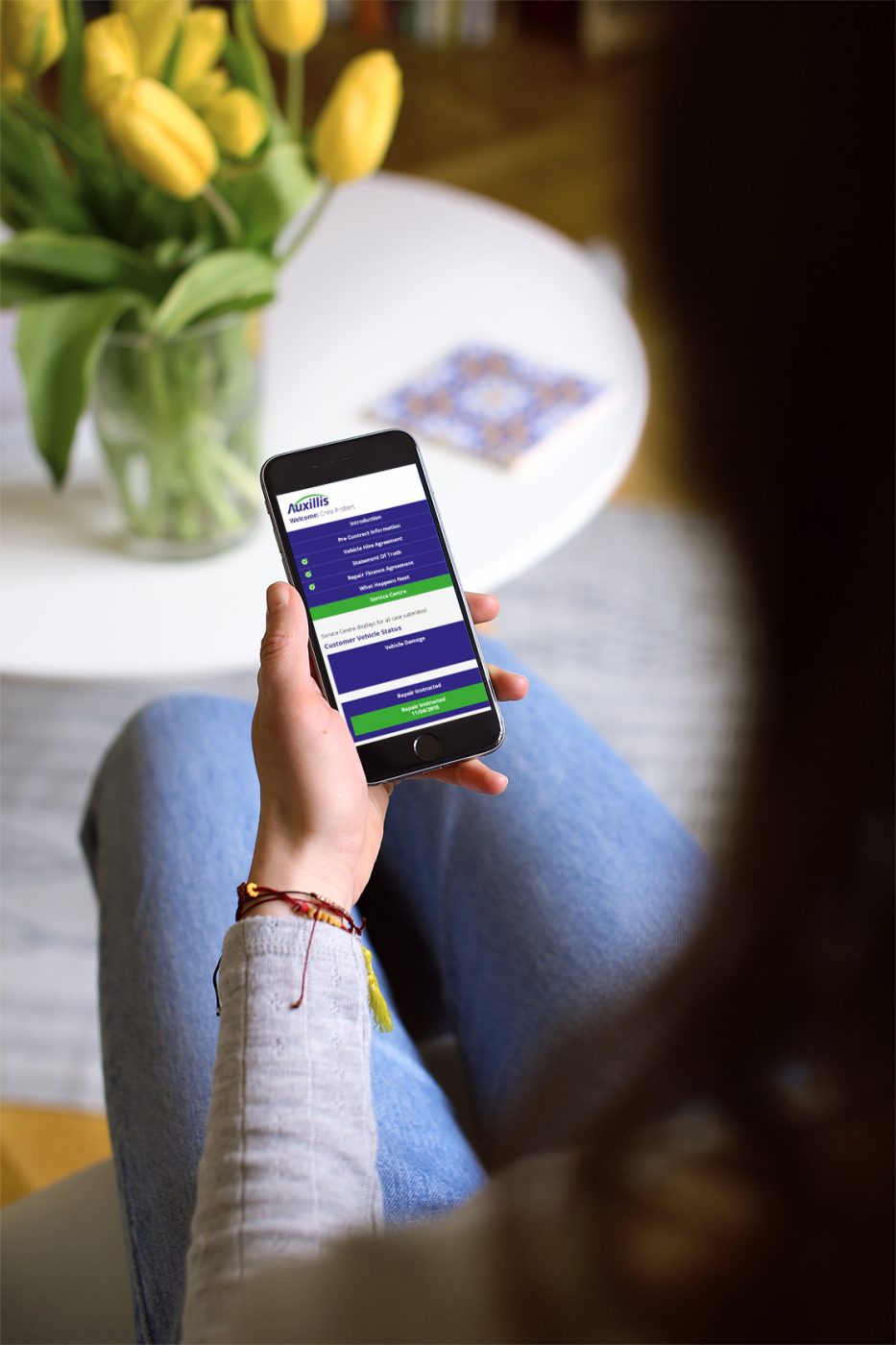 How PureNet Helped
The Project
---
In 2013, PureNet delivered a bespoke portal solution for Auxillis that significantly reduced calls to their contact centre. Analysis of Auxillis' traffic statistics revealed that 52% of their users have their first interaction from a mobile device. Despite this, only a third of users converted on this first interaction with the remaining two thirds moving to a desktop to view and accept documentation. From the data provided by Auxillis it was apparent that the solution needed further optimisation to facilitate the evolved user experience.
Auxillis defined the need to create a more holistic user journey and decided to develop a mobile-first solution for their customers. The project offered Auxillis an opportunity to upgrade to PureNet's latest version of our portal solution, WebPOS 3. The aim of the project was to improve the drop off rate in the customer journey with the long-term goals of increasing mobile conversion rates, mitigating speed and performance degradation issues and making the solution more secure, in-line with today's requirements.
As with the original project, Auxillis were aware of the established processes PureNet follows to deliver a successful project on time and budget. This was one of the reasons why they chose PureNet to redevelop their portal solution. A thorough Discovery Phase was conducted to ensure the key functional requirements were identified. PureNet drafted a detailed functional specification, integration documentation and produced mobile-optimised designs that were in-line with the desktop experience.
To ensure the solution was delivered to the client's specification, PureNet conducted a programme of functional testing in close collaboration with the client. PureNet's development team created a test application to mirror Proclaim Management Software, the market-leading accident management system used by Auxillis, to ensure secure and seamless integration. PureNet managed the project using regular communication, both face to face and remotely with regular highlight reports and conference calls between the project stakeholders. The solution was delivered successfully on time and on budget.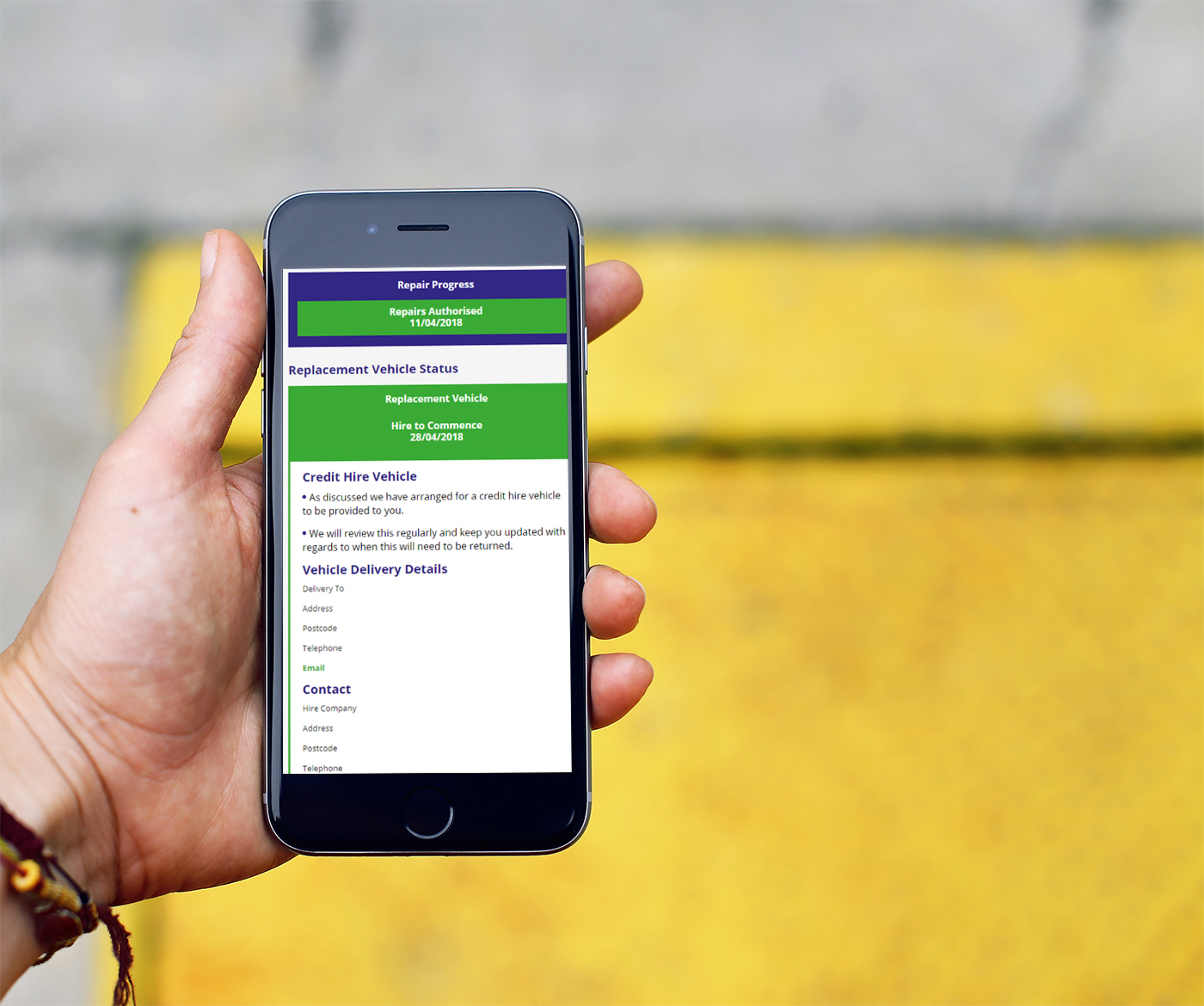 A mobile optimised, Secure bespoke portal
The Results
---
PureNet and Auxillis worked together to create an extensive set of scenarios, which the portal would use to help customers along their journey. Auxillis' customers can access the portal conveniently from their phone, tablet or desktop. They can download documents relevant to their breakdown cover and sign them with a simple click. This allows for more effective communication with Auxillis, enabling customers to receive their hire car faster.
The redevelopment of the portal allowed Auxillis to implement a number of user experience improvements identified by PureNet consultants while maintaining the ease of use for both user and administrator that had been so successful in the original system.  Maintaining customer interaction logs mean that there was minimal disruption to the Auxillis team.
Optimise your business processes with a bespoke portal.