World-Famous Doughnuts, Delivered

PureNet architected a complete ecommerce solution including B2C, B2B, integration and fulfilment logic for the globally loved doughnut brand, Krispy Kreme.
www.krispykreme.co.uk
The Challenge
---
Krispy Kreme needed to establish an effective UK web presence to project its brand, provide an ecommerce outlet for its range of branded gifts and to offer an effective click and collect service for customers. It also needed to provide a B2B and events offering.
Click & Collect
There needed to be a back-end hub infrastructure to allow click and collect orders to be serviced.
Design
The site had to be designed responsively to optimise the experience for desktop, tablet and smartphone users alike.
Careers
In addition, Krispy Kreme required a separate Careers website to be integrated and engaging.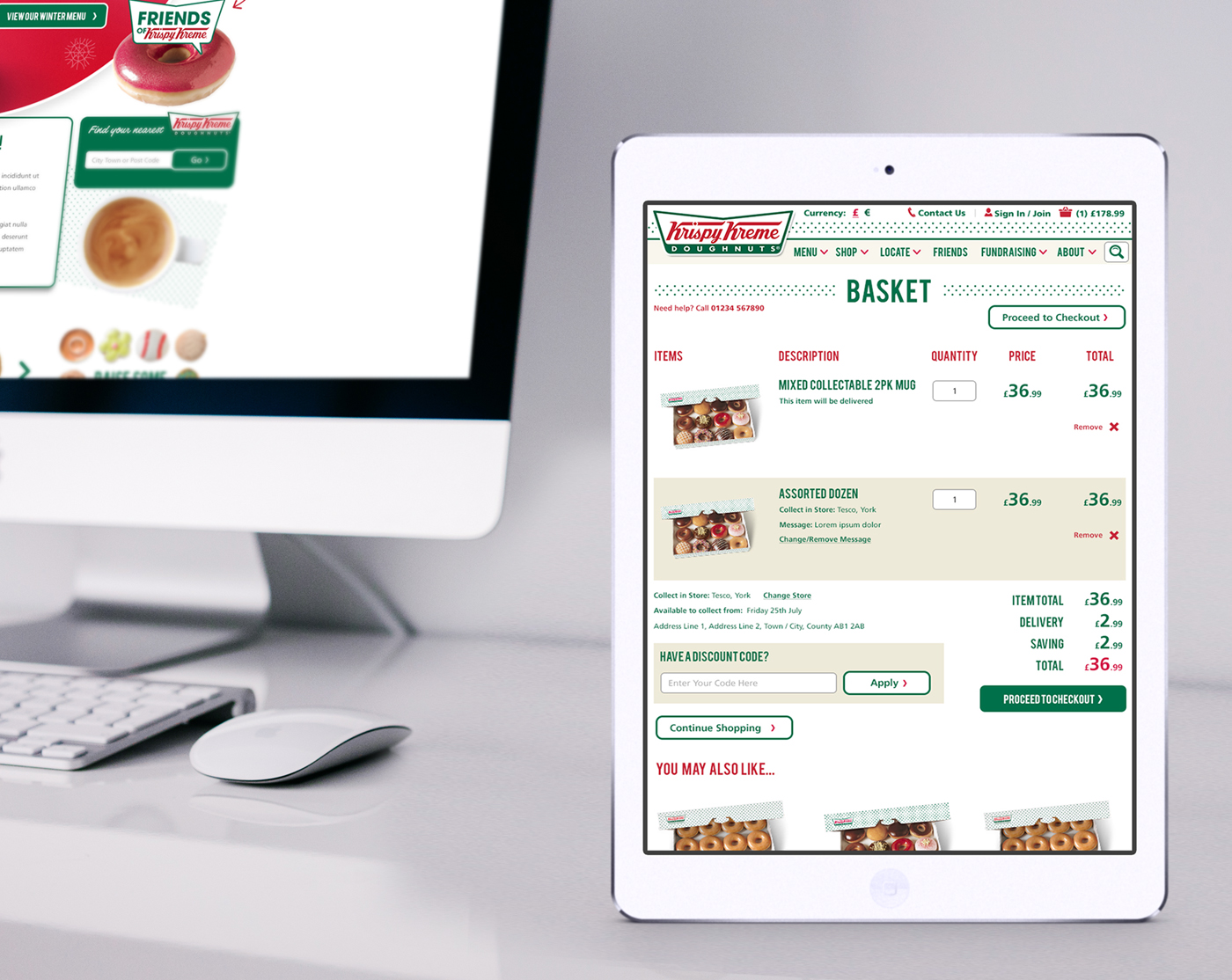 How PureNet Helped
The Project
---
PureNet architected a solution that met Krispy Kreme's requirements. This included planning in minute detail including full wireframes of the solution. At the front end, the solution offers the ability to click and collect doughnuts based on users' postcodes, buy its gift ranges of mugs, cufflinks, key rings and other exciting merchandise. Weddings and other events can be catered for including the famous Krispy Kreme Doughnut Towers which are also available to order. Businesses can use the system to order personalised, branded boxes and box sleeves for corporate events. Fundraising events are also catered for to provide discounted doughnuts.
At the back end of the solution, there is complex functionality around the fulfilment of the orders as they are booked in via distribution points or 'hubs'. The PureNet system is then updated as part of the supply chain process ensuring doughnuts are available for collection and delivery. Shared baskets are also supported.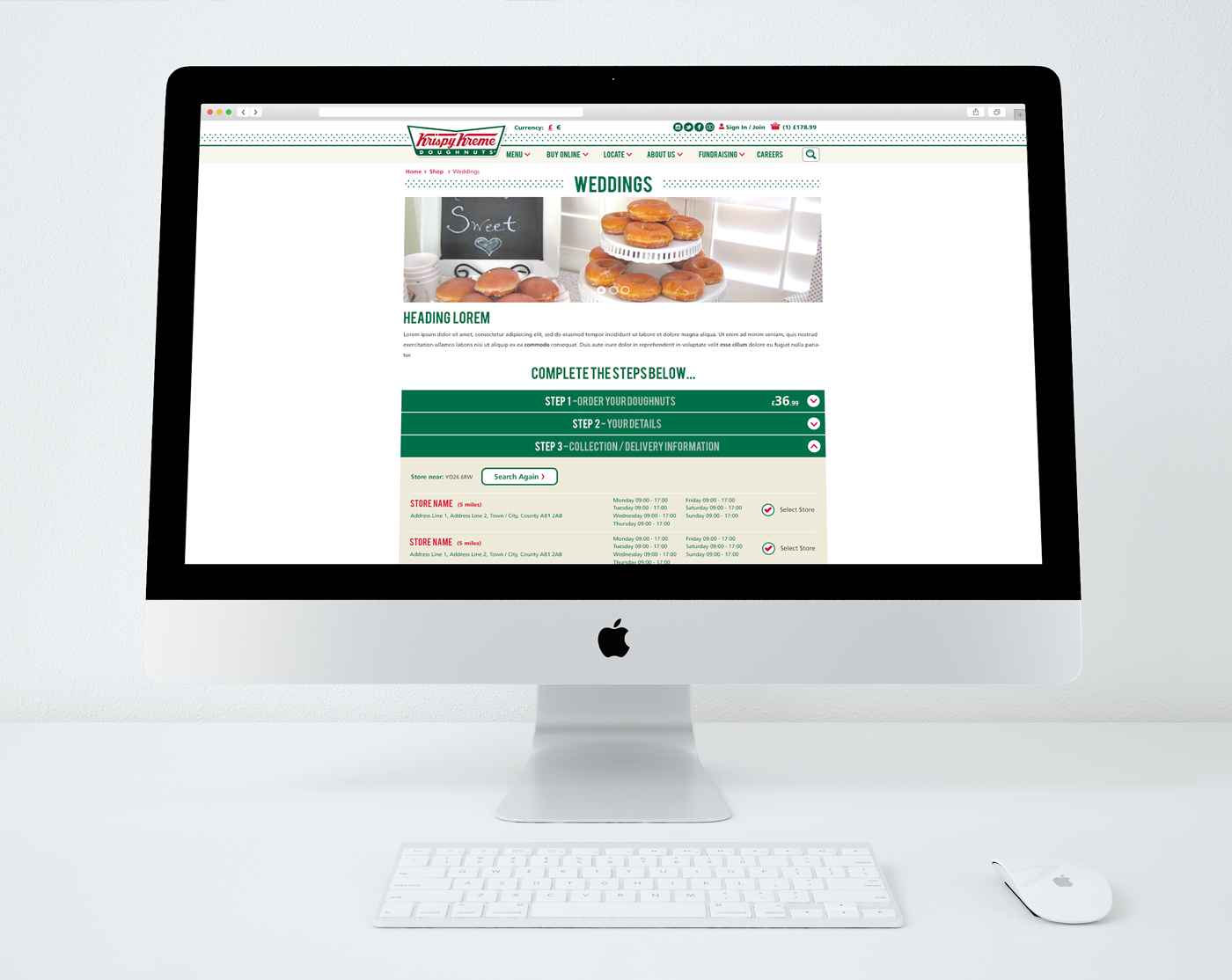 Exceeding expectations
The Results
---
Krispy Kreme now has a cutting edge website capable of meeting its business objectives.
The system meets the needs of its target audiences for everyday lovers of Krispy Kreme treats to wedding parties and corporate events.
The results were impressive:
Krispy Kreme saw a dramatic increase in web orders
Conversion rates across all three sites rose to 6%
Turnover from the website rose to the hundreds of thousands
The organisation saw an increase of 28% in visitor numbers
Generating more dough
The Statistics
---
16%
Increased Conversion Rate
More doughnuts! Krispy Kreme's new solution has lead to a huge increase in conversion rate.
131%
Increased Revenue
The new, seamlessly integrated solution, has directly increase revenue generated.
23%
Increase Sessions
Krispy Kreme is now an online destination, with an increase in regular visitors who engage with the brand online.
155%
Increased Mobile Revenue
The responsive design and UX has led to a significant increase in revenue via mobile devices.
Looking for a World-Famous Ecommerce Solution?