Scoring a 31% Conversion Rate for West Brom FC

A new ecommerce solution with design, development and integration reaching a huge 31% conversion rate during peak for West Brom FC.
www.wbashop.co.uk
The Challenge
---
The Premier League football club was looking for a fully integrated solution for their point of sale and customer relationship management systems, increase their sales and give fans an improved user experience.
Engaging
West Bromwich Albion FC wanted to create an engaging, fun experience for its customers.
Connected
The solution required integration into West Brom's Microsoft Dynamics CRM system to allow the marketing team to understand its client base.
Sales
The ultimate goal for the new solution was to increase online sales and average order values.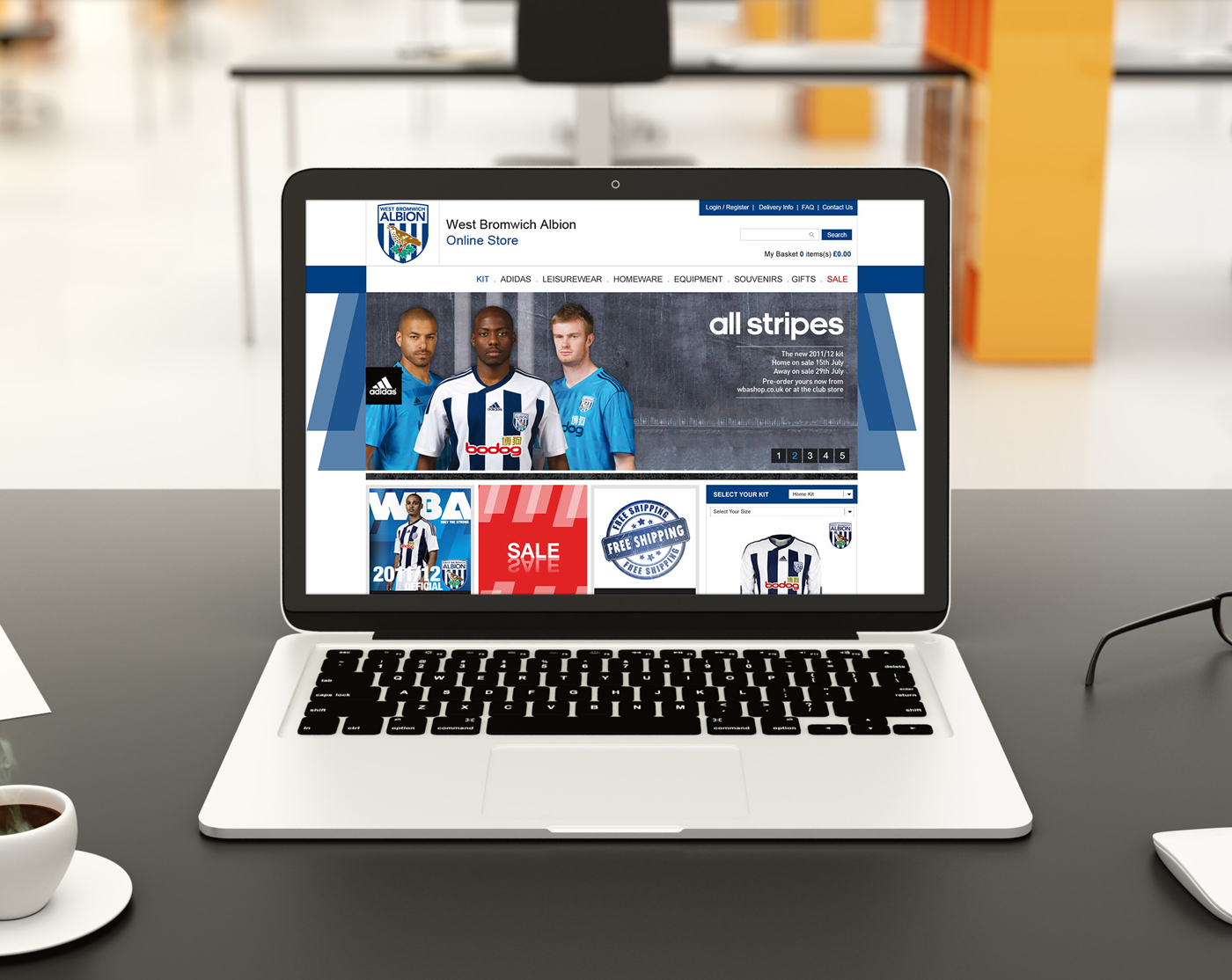 How PureNet Helped
The Project
---
PureNet's solution provided a re-design of the website to ensure it reflected the club's tradition and history but at the same time served as a high conversion eCommerce website. The platform allows staff from the retail and marketing teams to easily update the site without involving their internal IT teams.
The solution:
Seamlessly joins into the back office functions for stock levels, pricing and SKU level details while at the same time serving sales order processing, allowing the warehouse staff to pick and pack directly from the system
Incorporates a shop and mobile-optimised website. It includes a range of effective merchandising functions such as a sophisticated promotion engine, wish lists, kit personalisation and featured products
integrates into West Brom's Microsoft Dynamics CRM system to allow the marketing team to build a 360 degree profile of the customer base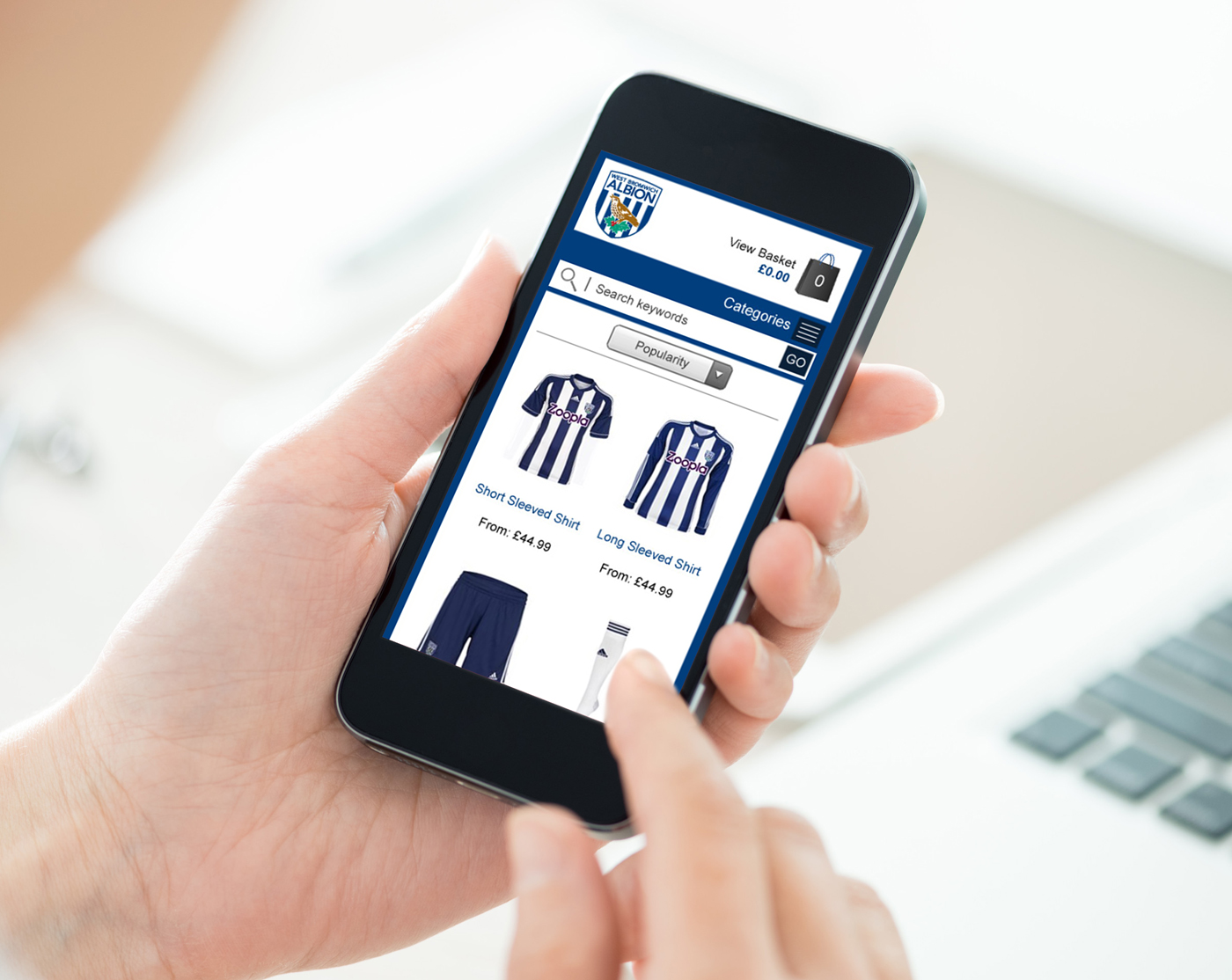 Success for the baggies
The Results
---
PureNet's ecommerce solution has provided West Bromwich Albion with a high-conversion solution able to deal with spikes of traffics without impacting on the performance of the site or the back-end system. The solution provides full multi-channel retailing and has provided the ideal platform to support West Brom's marketing efforts, especially around key calendar dates such as Christmas, kit launches and Father's Day. The solution is scalable with a number of modules being added over time as the site performance continues to deliver real results.
"We chose the PureNet for its ability to manage complex product information, rich functionality and flexible front end. The ecommerce platform ties in with our entire operation, allowing for a smooth integration with all levels of the software, from sales through to order processing, fulfilment and distribution. It has allowed us to extend our unique brand experience and great range of products to our UK and international fans and followers." Peter Bradbury, Head of Retail, West Bromwich Albion Football Club
The new solution connects WBA FC's sales, order processing, fulfilment and distribution
The web store's sales have increased over 53%
it's all win for west brom
The Statistics
---
11%
Increase in Average Order Value
West Brom's new solution has led to a 11% overall increase in average order value.
50%
Increase in mobile revenue
West Brom's new mobile solution has delivered a fully optimised mobile experience.
9%
Increase in tablet conversion rate
The website's ease of use and seamless integration provides an enjoyable experience across all devices.
7%
Increased in new organic sessions
West Brom are now in complete control of their CMS including SEO and content.
Delight your fans with a leading ecommerce solution