Unified Ecommerce for £92m Turnover Group

A single, powerful B2B ecommerce platform for Morleys, the specialist in furniture for educational establishments for over 80 years.
www.morleys.co.uk
The Challenge
---
Morleys was running five websites from two slightly different versions of Magento (one instance with three stores and the other instance with two stores). The challenge PureNet faced was to bring the Magento platform up to date and to have a single platform running all five of the stores.
Streamlined
The aim of the project was to help streamline the management of the sites and reduce the overheads required in doing so.
Content Management
The solution had to be easy and fast to update without the need for a development resource.
Promotions Engine
Morleys required a complex promotional engine to offer multiple special offers and discounts.
How PureNet Helped
The Project
---
The solution for Morleys was created specifically to meet their business objectives. PureNet realised how important it is to understand how the web solution is going to be used and how its success will be measured. By understanding the Morleys business enabled PureNet to provide the best possible advice and guidance. We worked with Morleys from the outset to ensure the delivery of a solution that will earn the business online revenues. PureNet installed and customised a range of Magento modules and responsive themes as the existing websites were not responsive
The system provides:
Real WYSIWYG functionality that now allows the Morleys team to manage the vast majority of changes in house. The Morleys creative team can add designs and artwork when they need to, keeping the site fresh and up to date. It will also allow tactical marketing as required, including marketing landing pages.
Fluid and simple transactional functionality which helps to boost conversion and provide a great user experience.
An extremely powerful yet easy to use promotion engine that now allows Morleys to manage multiple, complex promotions and to highlight reductions and special offers. All information is updated across the system automatically.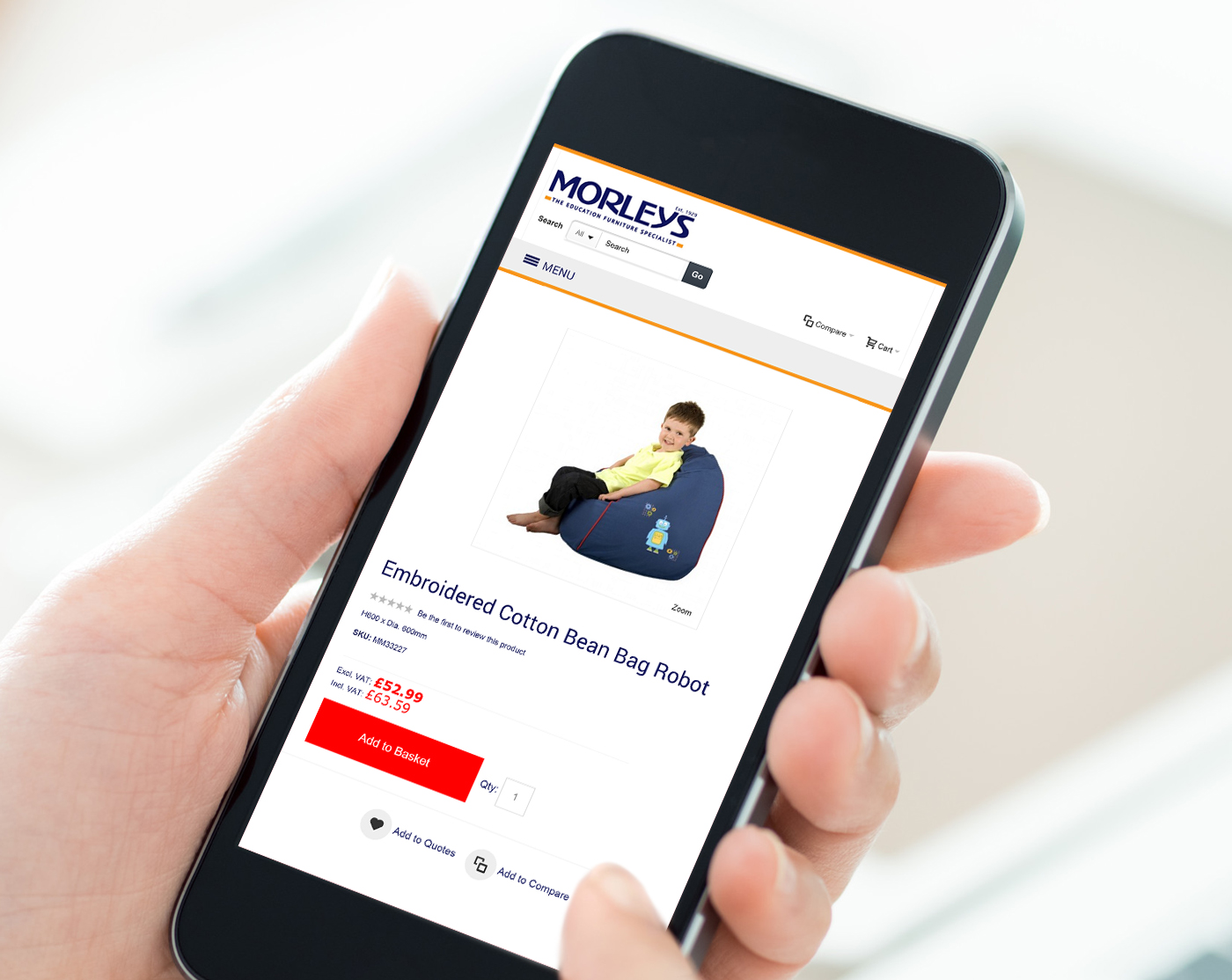 Top of the class
The Results
---
The project was extremely successful and Go Live was achieved within set time-scales. PureNet is now developing 10 further Magento stores for Morleys running off the same platform.
It's all about maths
The Statistics
---
21%
Increased Conversion Rate
Online optimisation has led to a staggering increase in conversion rate.
5%
Increased Revenue
Morleys are now seeing an increase in online revenue year on year.
3%
Average Order Value
An improved online customer experience has led to a higher average order value and happier customers.
60%
Increased Mobile Conversion
Conversions from mobile devices has increased beyond expectations.
Looking for an A* Ecommerce Solution?