Ecommerce Solved for UK's Largest Puzzle Supplier

Integrated ecommerce solution with digital marketing support for world-famous brand Puzzler, the UK's largest puzzle suppler.
www.puzzler.co.uk
The Challenge
---
PureNet was commissioned to provide a contemporary platform to bring the Puzzler title up to date and meet the changes of an ever changing industry. Puzzler needed a fully integrated solution to enable it to meet its key objectives and promote offline and online subscriptions and products.
UX & Design
Puzzler's new solution was extremely design-focussed, the website had to be engaging, exciting and appealing to all audiences.
Integration
A solution requirement was for an integration with Puzzler's back-end system and fulfilment house.
Digital Marketing
The new solution required a new digital marketing plan to help attract and retain customers.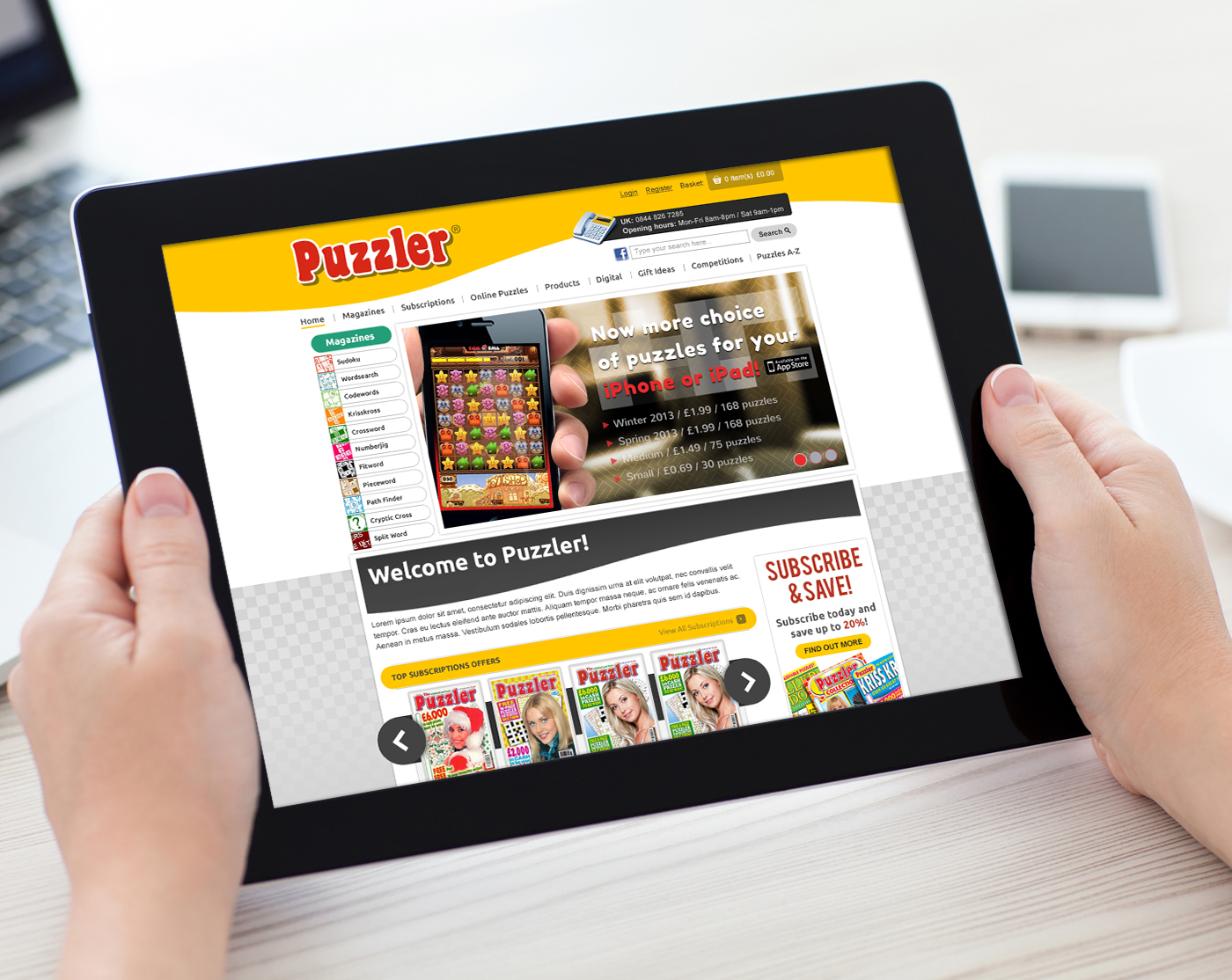 How PureNet Helped
The Project
---
Following an in depth Discovery Phase to de-risk the project and to provide the key business processes Puzzler required, PureNet delivered a solution to allow Puzzler to sell subscriptions of its popular titles. The website was delivered along best practice guidelines. Products, sold via a conversion heavy ecommerce interface, also boosted revenues.
The solution integrated both into the Puzzler back-end system, Console, and the fulfilment house to take payments, handle subscriptions and take calls.
The new website showcases:
Puzzler's iconic branding, vision and personality.
An easy to navigate user journey for Puzzler's multiple user types from those looking to make a purchase to visitors wanting to play online games.
A rich set of online interactive puzzles and games.
In addition to ecommerce design and development, the PureNet Digital Marketing team worked closely with Puzzler offering digital marketing consultancy and on-site training for relevant channels including organic and paid search.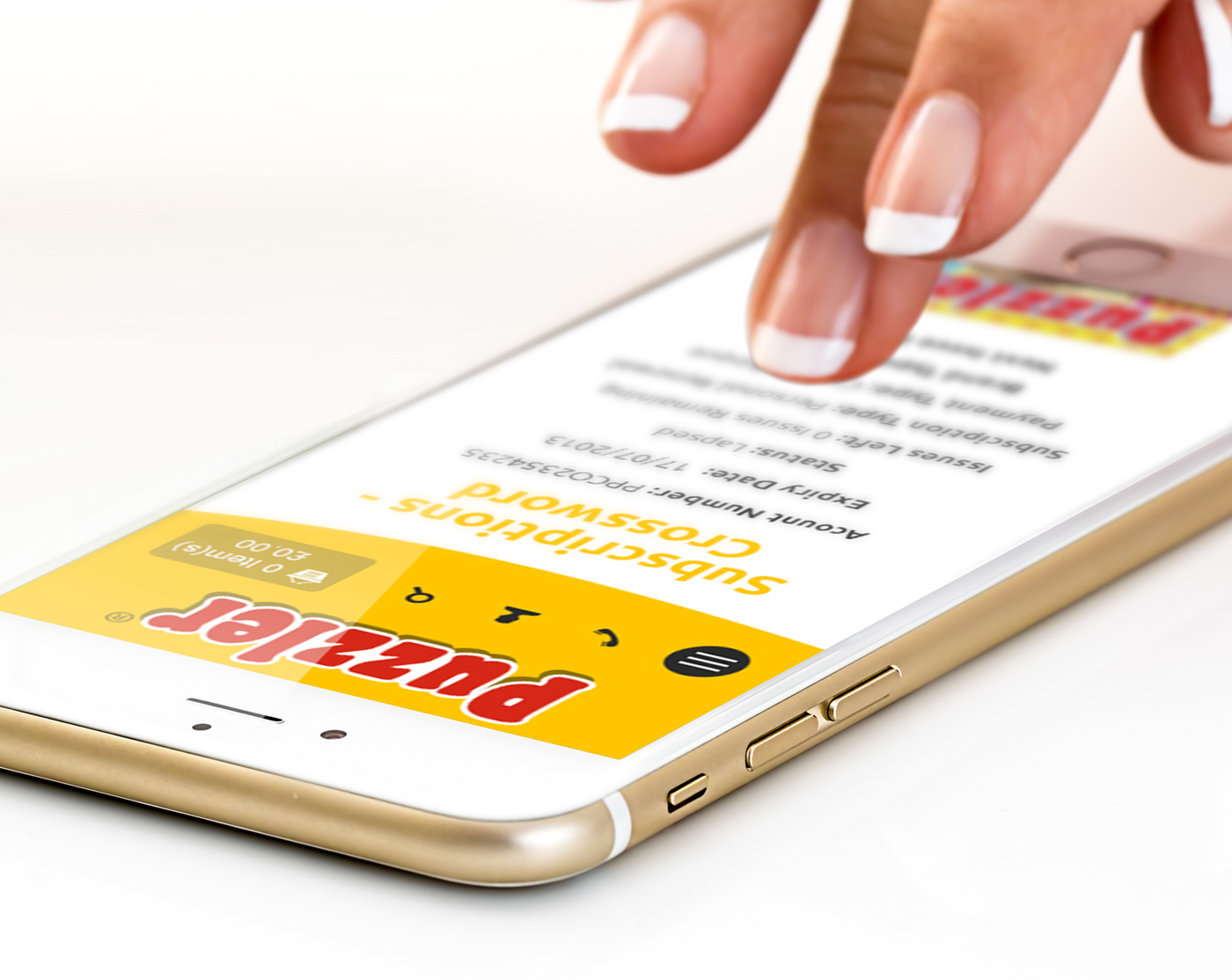 Finding the missing piece
The Results
---
Puzzler's new site provides a complete online experience and has received fantastic feedback from existing and new customers.
The ecommerce shop offers an increased revenue stream.
The site has a strong link to the application side of the business which is a high area of growth.
PureNet's Digital Marketing Consultation has given the tools to attract, and keep, subscription customers.
It's a numbers game
The Statistics
---
10%
Increased Conversion Rate
Puzzler's new solution has delivered an impressive increase in conversion rate.
104%
Increased Revenue
The new solution has proved its ROI with a significant revenue increase.
3%
Average Order Value
Puzzler customers are spending more online and an invcrease in AOV.
81%
Increased Sessions
With its engaging features and enjoyable UX, more and more customers are visiting Puzzler online.
Talk to us & solve your ecommerce needs