Magento Enterprise gives you the power to create unique and engaging shopping experiences
---
---
Grow 3X Faster
According to the Internet Retailer Top 500, Magento Enterprise Edition customers experience a 3x sales growth on average.
---
Performance Focus
Manage your busiest traffic spikes with Magento Enterprise whilst delivering the performance customers expect.
---
One platform for all
Magento Enterprise Edition is perfectly suited to all types of business and industry whether you are B2C or B2B.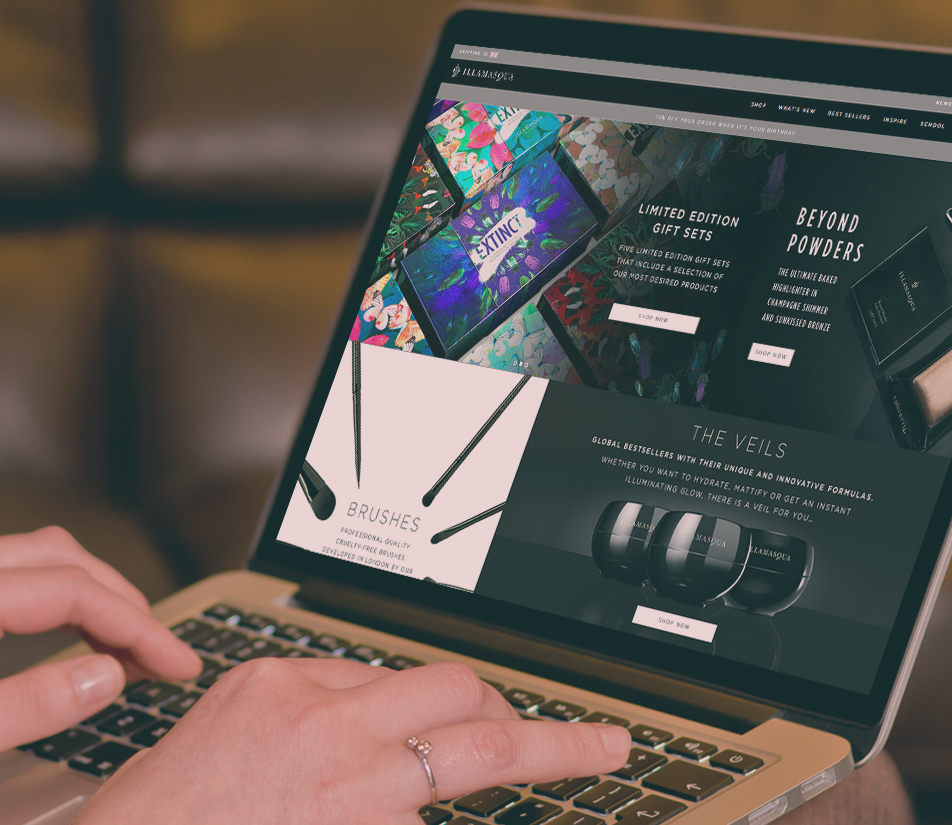 The ultimate ecommerce platform
Magento 2
---
Magento Enterprise Edition is undoubtedly the most powerful open source ecommerce platform available today, boasting an impressive list of out-of-the-box functionality and even more options to customise, adapt and expand to perfectly meet your business needs.
Magento Enterprise Edition is the perfect solution for large retailers that are planning more expansion, receive high volumes of online traffic or have large product sets. The platform is extremely scalable and will ensure your customers receive the best possible online experience, even in the lead up to Christmas or the day your TV ad is launched!
The platform is trusted by millions of retailers and customers including some of the World's best-known brands such as Kurt Geiger and Seat. PureNet has been developing award-winning ecommerce solutions for over a decade, we will work closely with you to ensure your Magento Enterprise solution is engaging, innovative and most importantly, conversion focussed.
---
Powerful Admin
The dashboard lets you monitor your business with quick access to sales, order, search term and best-selling product data to speed up day-to-day tasks.
Persistent Shopping
Customers are able to shop and maintain items of interest in their shopping cart, wish lists, recently viewed and recently compared items between browsing sessions and from device to device.
Gifting
Allow customers to purchase physical and virtual gift certificates/cards for your store and Increase revenue and capture valuable customer data with the Gift Registry feature.
Rewards Scheme
Enables merchants to implement programs that provide incentives to frequent shoppers, increasing customer loyalty. Points can be awarded based on a wide range of transactions and customers.
Ultimate Performance
Magento Enterprise is 80% when it comes to re-indexing. Magento Enterprise also provides full page caching which decreases page load times.
Returns Management
With Magento Enterprise, managing your returns are easy with support for partial order and individual item returns, customer notifications, shipping methods and more.
Our Magento Enterprise Services
---
Constultancy
Enterprise Discovery
Business Analysis
Wireframes & UX
Functional Specification
UX & Design
Conceptual Designs
Desktop Designs
Mobile/Tablet Designs
UI/Interface Designs
UI Kit
Development
Front-End HTML
Responsive UI HTML
Enterprise Development
Enterprise Exentsion Development
Integration
Sage
SAP
ERP, CRM, EPoS Systems
Shipping & Logistics
Optimisation
Dynamic Product Relations
Ecommerce Personalisation
Automated Email Marketing
Customer Attribute Management
Testing
UI & Styling Testing
Functional Testing
User Acceptance Testing
Magento Training
Hosting & Support
24/7 Monitoring
SLAs & Support Desk
SSL Secure Encryption
Shared/Dedicated Hosting Packages
Backup and Rollback
Magento Project Recovery
Code Audit
Bug Fixing
Project Takeover
Support/Hosting Migration
Join the world's leading retailers growing with Magento Enterpise