Business to Business (B2B) commerce is a flourishing. Frost & Sullivan projects that B2B eCommerce will hit $12 trillion in sales worldwide by 2020, up from $5.5 trillion in 2012.But many business are failing to grasp the opportunity. This is for several reasons
1. Businesses do not even have an online ecommerce presence

Amazingly, many B2B traders are still relying on off line means to trade. It's not a question of either/or. You can use tried and tested means of generating sales and exploiting new technologies to reach new and existing customers. The demographic is changing. Younger people, more used to buying online, are making the business decisions. They need to be accommodated and if you do they will reward you with online sales. Businesses with a proud, traditional heritage are making amazing headways despite their historical background, such as PureNet client
Widdop & Co. who are a prime example.
2. Old technology
Some businesses may have made a foray into B2B commerce but have let things slide. New technologies, slick user experiences, powerful personalisation and real time integration will revolutionise your business, boosting sales and delivering measurable ROI. But you have to invest and you have to keep it up to date. Those that do can continually engage with new and emerging markets. Take a look at Stateside Skates for a great example of how you can do this.
3. Manual vs automation
Successful B2B ecommerce isn't just about winning sales on the front end Back-end efficiencies such as integrating into your ERP for up to date unique customer pricing, live stock levels, accounts and order histories will save you significant time in the back office and revolutionise your efficiency. That's exactly what's been achieved by long term PureNet client Green-tech. Take a look at the case study for inspiration.
4. Marketing and Promotions
The ability to market your products to acquire new clients can be at your fingertips. B2B can be a world away from the B2C equivalent but it can learn from its consumer focused equivalent. Email marketing, personalised user journeys, content marketing SEO and pay per click advertising are all used by many successful B2B companies. Saddleback, one of the UK's leading distributors of biking gear and accessories is a company that lives and breathes marketing. See how they've engaged in successful B2B ecommerce with a great look and stylish approach, here.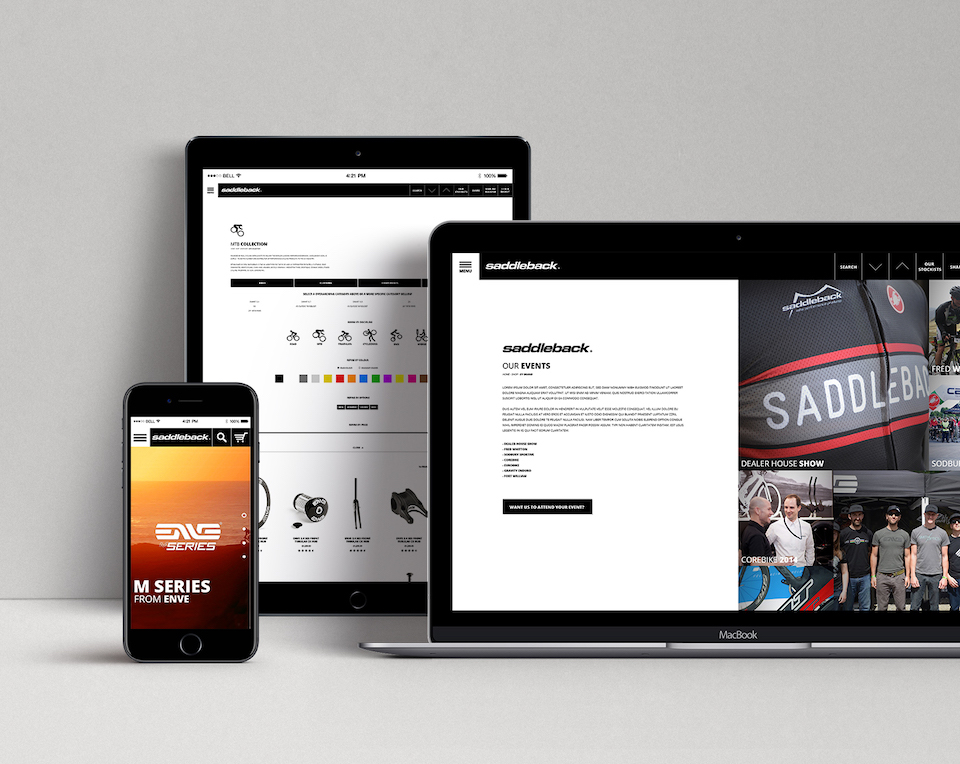 The B2B ecommerce is there for the taking. Talk to us how we can help you achieve it today!