Kora Habinakova, the Marketing Manager at PureNet, attended this year's eCommerce Show North to find out about the upcoming trends in online commerce. Read about her experience below.
"This year's eCommerce Show North revolved around utilising the data we have collected about our customers and clients to create tailored experiences and maximise sales. From making the most of your Google Analytics findings to biometrics, the conversation concentrated on how we can read the data presented to us in a way that is beneficial to our customers and helps reach our business goals.
A number of talks were around maximising the power of community and influencer support in a way that your audience will respond to.  Ben Holden, the founder of  Lo-Dough, a low-calorie, gluten-free bread alternative invented in the north of England, presented a great case study about how he and his team got the start-up project off the ground.
Lo-Dough went as far as to create a 'fake brand' to test the market in the first instance, to ensure they didn't dilute the Lo-Dough name before it became famous. Thanks to the power of social media, they were able to set up a very targeted set of campaigns, each of which had their own landing page on their website, to ensure a seamless user journey for the segments they were testing. The results were astonishing as after just a four-day campaign, which cost £1,200 in total, they were able to test the market and generate 2,583 email subscribers, ready to receive the first marketing campaign from Lo-Dough. Creating targeted and seamless journeys via your email platform can change the way your customers perceive your brand, especially with new businesses. One of our valued partners, dotmailer, will provide a marketing automation platform and help put your ecommerce strategy in place as efficiently as possible.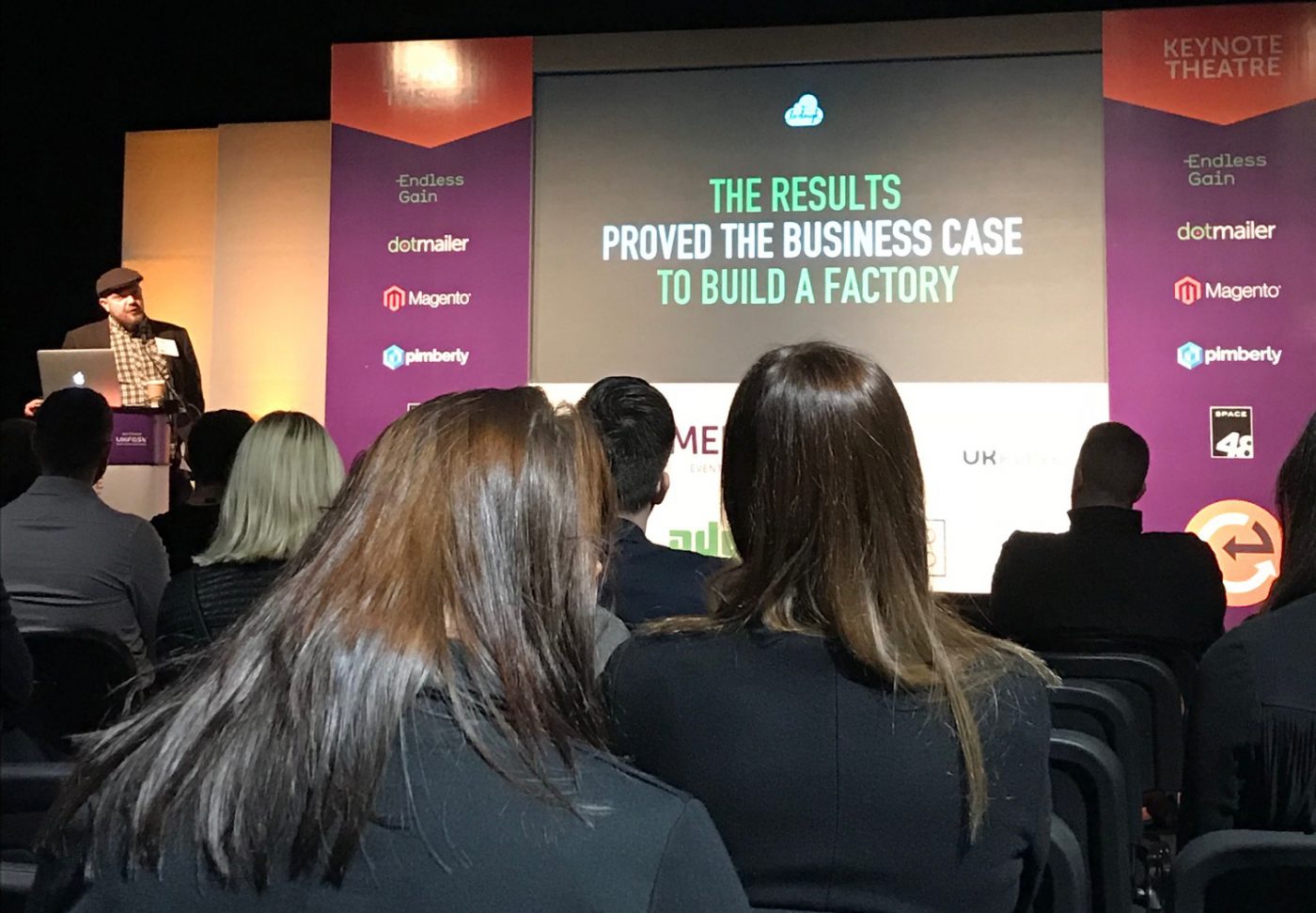 Thanks to the team doing their homework prior to the launch, Lo-Dough was positioned successfully and within the first year received 6,000 user generated Instagram images, creating a strong community around the brand. They also managed to turn what seemed to be a challenge at first into an opportunity. Lo-Dough found that there was an 80/20 split in opinions about their product. Looking at the issue from the 'it's better to divide an opinion rather than create indifference' point of view, the start-up managed to maximise the buzz around the brand and continuously provide thought leadership targeting the 20% of non-believers.
Having a data-driven strategy for your brand is key to creating communities and long-lasting relationships with your customers. Ensure your online and offline experiences complement each other and that both can withstand the peaks and troughs in traffic in your industry. Building a solid website will allow you to create secure and personalised user journeys and keep your audience engaged. At PureNet, our services include ecommerce, portal development, web design, systems integration and consultancy, to help you build a solid base for your marketing and sales strategy. 
The psychology and feelings underlying decision-making in ecommerce was another huge topic during the conference. Neil McKay from Endless Gain spoke about biometrics and the evolution of optimisation. Him and his team set up their lab two years ago to help businesses understand and optimise human psychology, emotions and behaviour to create seamless user journeys and achieve business goals. Following Neil's contribution, Jonathan Bowers from UK Fast talked to us about the Psychology of Speed in eCommerce. This resonated with me considerably. When delivering portal and ecommerce systems, site speed is a hugely important element and at PureNet, we have to ensure all our bespoke solutions are optimised to deliver the best results possible. Claiming that 'we are all hormonal all the time,' Jonathan delved into how the levels of certain hormones impact our purchase behaviour. A witty, yet highly informative talk, recommended we mix up a cocktail from dopamine, serotonin and oxytocin to successfully win repeat custom and create a community around our brands.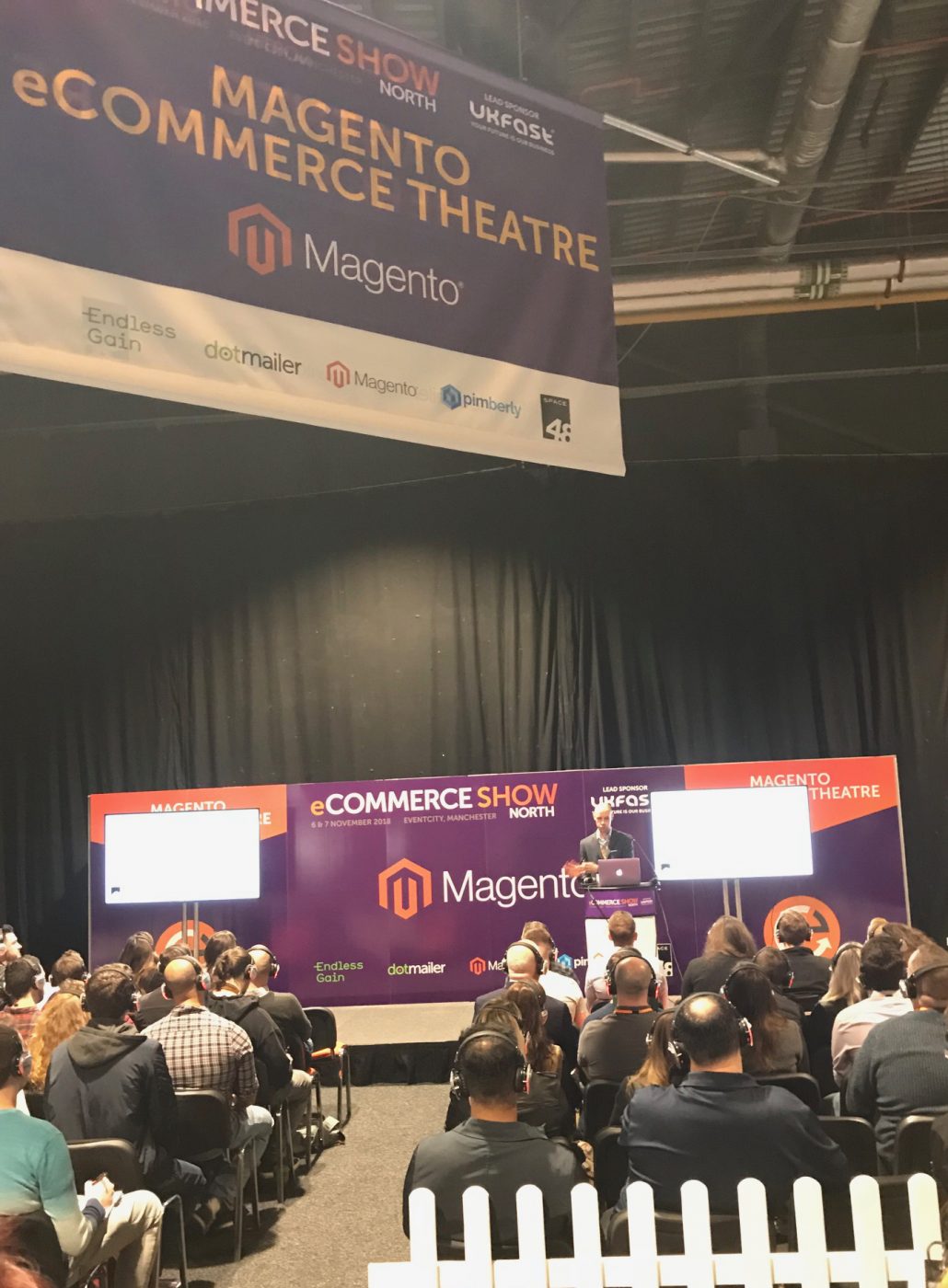 With the community spirit being embraced in almost every talk, it was no wonder that Magento, an Adobe Company, so community-centric in their core, were one of the main sponsors of the show. The Magento theatre was buzzing with talks on data-driven commerce and B2B optimisation, just some of the fantastic features of the Magento 2 platform. Our Magento practice, Magium Commerce, concentrates purely on Magento development and B2B development is an increasing demand and something on which they have considerable focus.
Umbraco founder, Neils Hartvig, reminded us of the importance of humans in the digital age and how to proceed with organisational transformation in a way that is right for your business. Putting a human-first approach in place when creating a business strategy, whether it's thinking about your customers or internal stakeholders, will ensure that your brand resonates well with the people you want it to touch. Again, this was something that hit home. PureNet has recently helped Ibstock PLC, a FTSE 250 company, transform two of their branded websites and built brand new catalogue websites on Umbraco to express the company's vision of innovation and growth. After a successful launch of the two websites, we are excited to follow Ibstock PLC's progress in achieving their business goals.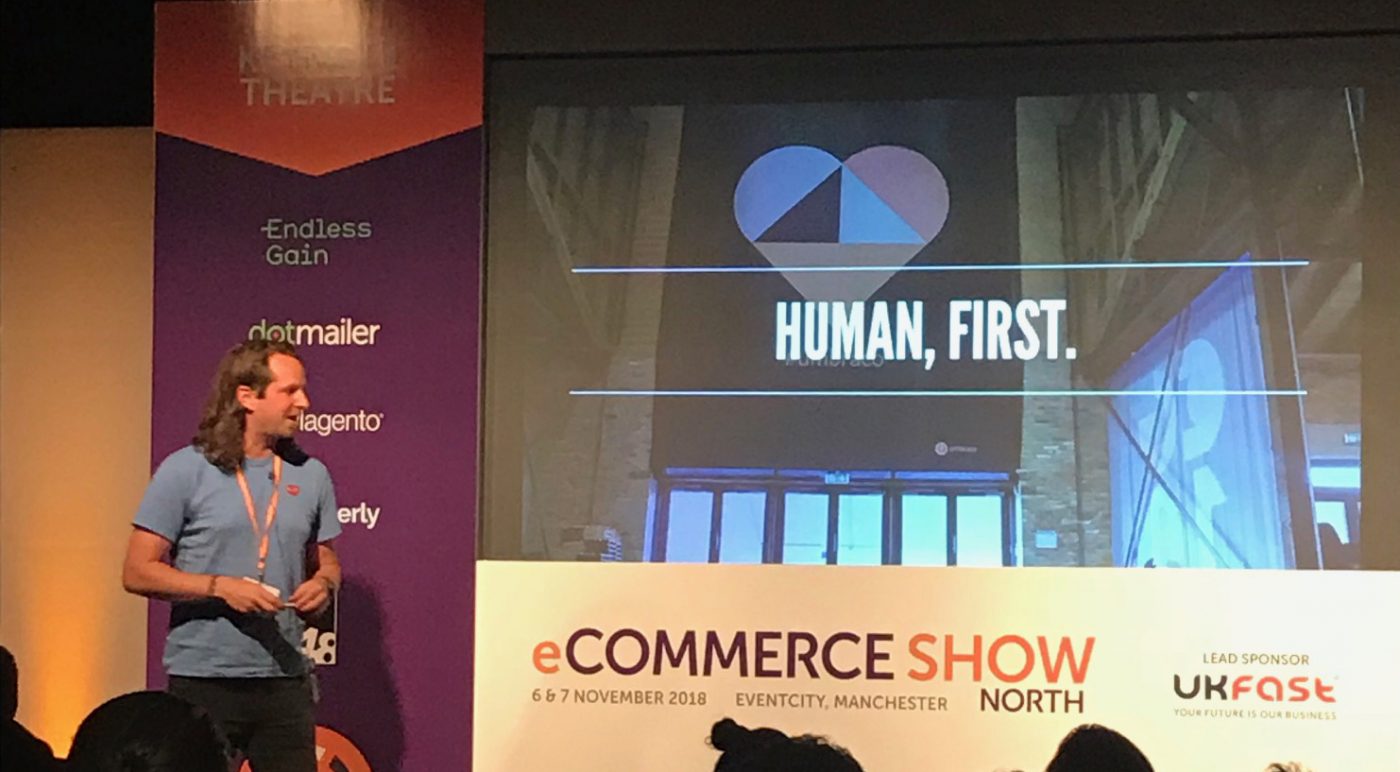 When it comes to branching out and targeting internationally, keep in mind the balance between globalization and localisation. Some of the talks at the eCommerce Show North specifically talked about getting it right, in terms of payment methods, exchange rates and shipping. Make sure to do your research before you enter a specific market, to be able to make well-informed business decisions and maximise your market entry potential. At PureNet, we have over 12 years' experience in delivering successful integrated solutions and will be happy to consult you on the use of third parties to make the most out of your ecommerce strategy.
To conclude, I had a great time at the eCommerce Show North, and my inner-psychology-geek has been fed with lots of interesting pieces of information. I'm excited to follow the trends and newly-introduced brands and see them succeed in their respective fields!"