You strive to deliver a satisfying, enjoyable and efficient shopping experience for your customers. But what about the experience that you and your business faces behind the scenes? Without ecommerce integration, chances are you're likely dealing with potential hurdles and problems on a daily basis, particularly as your business continues to grow. Maybe it's time to see how a fully integrated ecommerce solution could benefit you…
What is ecommerce integration?
The ecommerce world is big. Seriously big. With such size and complexity comes a whole host of considerations and difficulties. One of those is the complexity of ecommerce itself. Setting up an effective online store can involve the setup of a huge number of items, all of which need to work in harmony with each other to fulfil a modern-day customer's expectations when shopping. From a business point of view, this means juggling a seemingly endless collection of software, platforms and systems behind the scenes to meet those expectations. This isn't always easy.
That's where ecommerce integration comes in. You could think of integration as an extremely well-built network of roads that connects each and every one of your systems. It essentially links your online storefront and other online sales channels to your back-end systems (such as an ERP platform, warehouse management system, finance software etc.). This enables everything to communicate seamlessly and bi-directionally, meaning information and data can travel and be utilised freely and automatically. This removes the need to manually input data into multiple systems separately, making back-end business operations much more efficient as well as dramatically reducing the potential for errors and problems.
So, what are the benefits?
That's what you came here for, right? Thankfully, integration offers a wealth of benefits that can dramatically streamline your online ecommerce business. It not only reduces issues and manual workloads, but it also helps significantly when it comes to business growth. We'll cover more on that in detail later in the article, but for now, it's time to look at that big list of benefits in more detail…
Dramatic reduction of human error
Integration means there's no need to input the same data into multiple different systems manually. Data and information is instead entered into a single place, and this information can then be accessed and read from every corner of the integrated system. This dramatically reduces the human involvement throughout the input process, reducing human error and redundant data. That means no more worrying about inconsistencies and problems that can sometimes occur from even the slightest lapse in focus.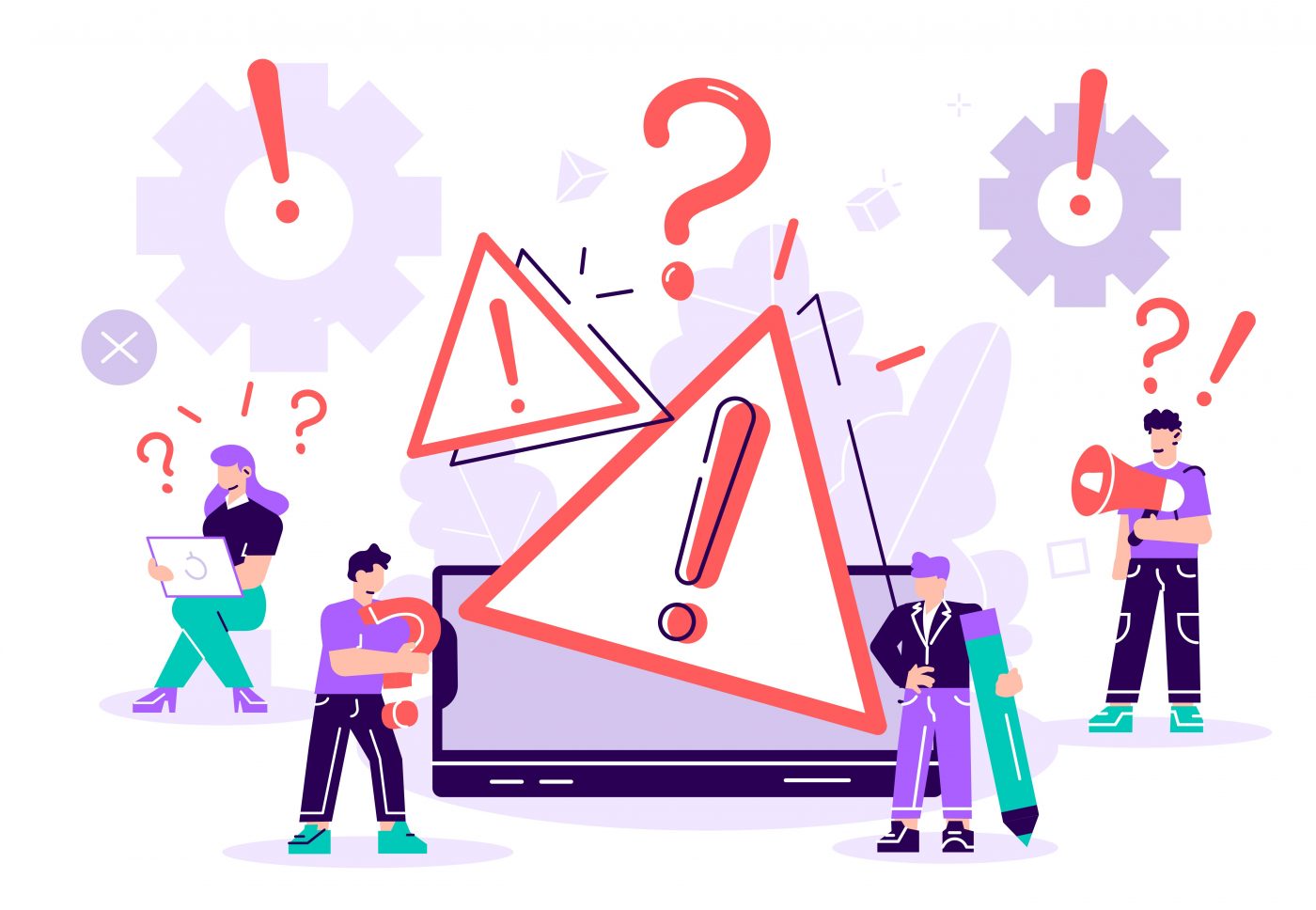 Integration can actively save you money
Cost-saving processes can be one of the most effective means to improving a business's return on invested capital. With integration, your online sales and orders (amongst many other back-office processes) become automated. It also allows customers to service their own needs in a variety of ways, including tracking order statuses, viewing available inventory, tracking deliveries and much more. All of this in turn reduces the need for human intervention as we mentioned above, and therefore reduces an extremely large administrative burden. This means much lower long-term costs in terms of both labour and operations.
Intuitive, streamlined, and automated system management
We touched on the automation of processes within the last point. That automation really is one of the biggest aspects of ecommerce integration. Once ecommerce processes become automated, a positive impact becomes evident across a vast array of factors throughout your business. Internal productivity will often see a significant boost as each and every process becomes streamlined and reduces the need for high human involvement. Any sales placed through your online storefront are integrated with everything happening in your ERP platform, meaning that each and every step of the process can be tracked at each point and all aspects of the business that a sale affects are synchronised across the board.
For example, integration provides seamless connectivity between payment gateways, shipping and logistics systems, and omni-channel sales feeds. This is extremely helpful not just for customers who are able to see and engage with your business exactly as they require, but also for back-office staff who utilise accounting or inventory systems on a regular basis. That intuitive access to every bit of operating data across the business is one of the most noticeable benefits of ecommerce integration, helping to reduce delays, access and trigger alerts, and reduce labour costs all-round. There's also much less paperwork to deal with as everything is instantly accessible in a variety of formats from anywhere within your business.
Thanks to the project we carried out for Saddleback, a leading distributor of
performance road and MTB cycling products to the UK cycling industry,
a fully-integrated ecommerce solution created by PureNet saw a
dramatic 28% increase in site visitors with a 5% increased session duration
and an increase in conversion rates to an average of 6% across all of their sites.
The project as a whole has enabled Saddleback to further secure its competitive advantage,
whilst full integration to SAP provides an efficient workflow that complemented the
company's existing business processes. This flexible, powerful and scalable solution
offered their customer-base an immersive online experience across all of their sites.
Simple, speedy synchronisation
The synchronisation of an integrated ecommerce system ties in with the above points. This rapid syncing means that every part of your integrated system is updated exactly when it should be, reducing the potential for errors and issues along the way. For example, customer records are updated in an instant, alongside orders and inventory data. If one of your customers wishes to cancel an order before it's processed, the removal of delays thanks to integration means that orders won't be sent out when they shouldn't be, and your inventory data will be adjusted immediately. You don't have to worry about chasing certain paperwork or confirmations, as your integrated system handles it all internally.
Efficient omni-channel sales management
Integrated ecommerce is incredibly effective for a business with a single online storefront. But what about businesses with multiple sales channels? Well the good news is that integration maintains that same effective and efficient nature for any omni-channel sales business. Because everything in an integrated ecommerce system is synchronised and built to work in harmony with each other, managing multiple channels is simple. Just like a single channel sales operation, an omni-channel business can benefit from that same streamlined system that ensures each and every bit of data and information is correct across the board without having to fiddle around with duplicate data. You can manage each channel in a similar manner, and integration can even work with an in-store POS system for businesses with a physical brick and mortar store.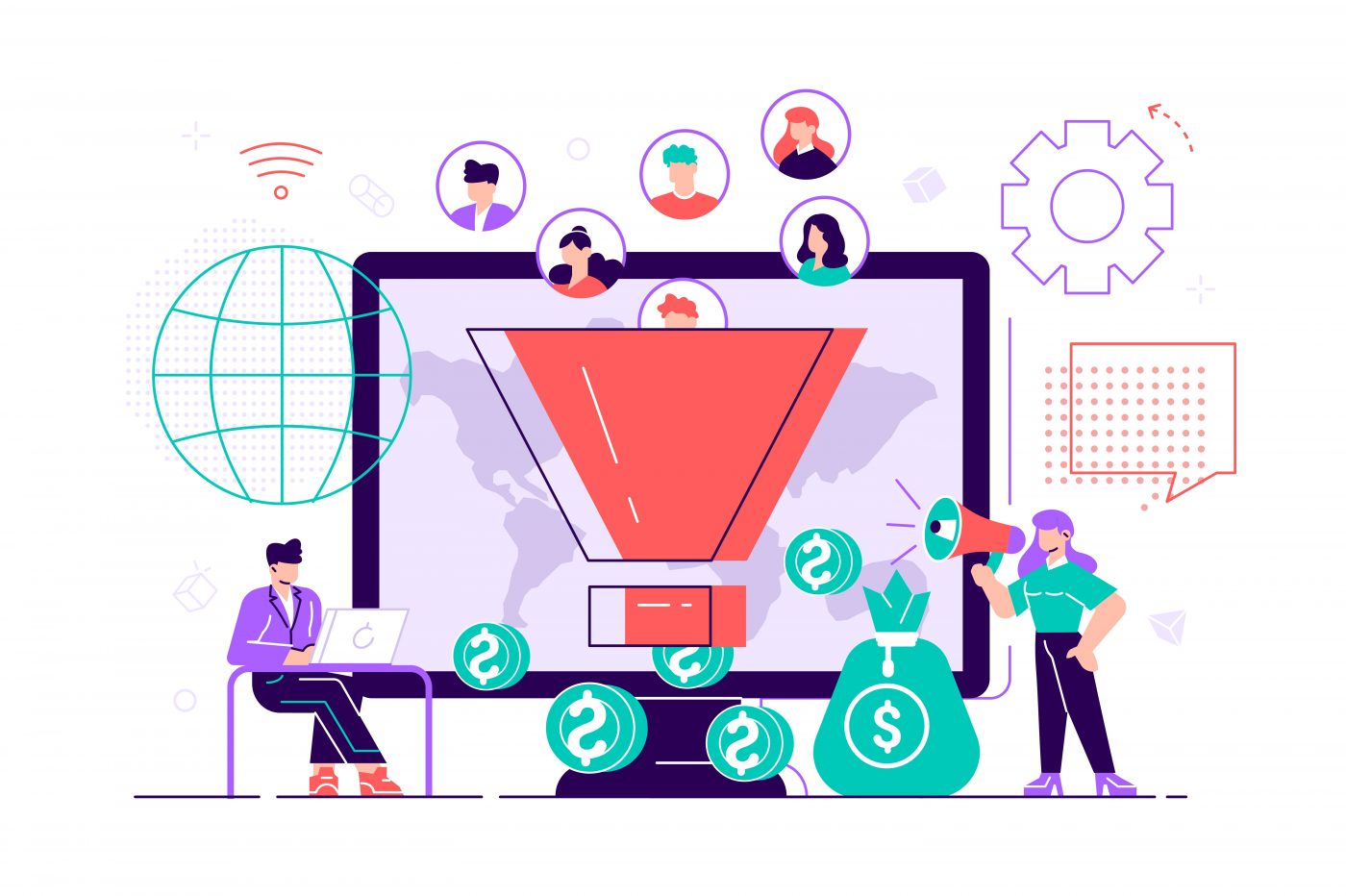 Improved after-sales service
With the ability to have everything in one easily-accessible system, handling any issues that may arise prior to a customer's purchase is significantly easier. This is where an integrated CRM becomes extremely useful, as situations such as RMA requests and other after-sales services are crucial parts of these platforms. Integration means that all of these services become available at your fingertips, enabling you and others within your business to service your customer's needs quickly and efficiently. The reduced stress that comes from having everything in one place will also likely have a positive effect on your customer engagement, meaning happier and more satisfied people all round.
Here at PureNet, we built an intuitive ecommerce integration solution for Duffels.
The integration utilised the Merlin ERP platform which held all of the customer pricing,
inventory and financial information, and Magento as the ecommerce platform.
This provided the reliable functionality and a modern feature-set
expected from their vibrant and loyal B2B customer-base. The result offered a storefront
with a UX-driven journey which enabled a satisfying and intuitive customer experience, as well as
instant visibility of up-to-date stock levels and inventories. The solution provided a boost
to Average Order Values (AOV) across the board, alongside increased revenues as a whole.
Greater customer satisfaction and brand trust
Tying in with what we mentioned above, an integrated ecommerce system gives you a vast array of tools and capabilities that enable you to provide your customers with an enhanced service from the get-go. On top of the after-sales service benefits we mentioned above, integration allows you to provide incentivised loyalty programs that can be managed and accessed with ease, give customers easy access to their order history and other services on demand, and much more. This is all aided by the integrated storefront, ERP and CRM platforms which can work with each other to deliver the services that modern customers have come to expect. Increased customer satisfaction simultaneously builds greater trust in your business too, and can help a great deal towards building a good reputation for your business and practises.
Integrated ecommerce also enables you to deliver a personalised experience to your customers, particularly if you use an AI personalisation platform. This would essentially allow you to provide real-time suggestions and recommendations to your customers throughout their entire purchasing experience. Be it suggested accessories or complementary products based on the product they're currently viewing, based on their order or viewing history with your business, or even down to their location and customer profile that's stored on your integrated system. This can work hand-in-hand with targeted marketing campaigns and loyalty schemes to provide a satisfying, relevant shopping experience that your customers will feel valued with.
Better business control and report accessibility
We've said it multiple times so far, and we'll say it again – integrated ecommerce puts everything in one place and right at your fingertips. That means that you gain much easier control over every aspect of your business. Particularly with typical ERP processes that enable you to take advantage of quicker, more intuitive capabilities that enhance the efficiency of your workload. Integration also enables effective report availability for your business, as each part of your back-office software is linked together meaning that reports can be generated based on a wide variety of elements all from one place. With everything combined, this provides on-demand clarification and information that can be used to address problems and make plans moving forwards.
Scalable – ideal for business growth
One of the more obvious benefits to ecommerce integration is handling long-term growth. Typically, as your business grows, so does the demand placed on you and others within the company. This can be a problem when everything has to be done manually, but integration takes that stress away and provides a much smoother overall experience as your business continues on its path of success.
We created a fully-integrated ecommerce solution for Lighterlife, a company who specialise in
better nutrition and its positive health benefits. They were looking to grow in a number
of channels, and their immediate goal was to develop their B2B opportunities by exploring
new channels outside of their core in order to aid international expansion.
Our solution was fully-integrated into SAP to take stock and pricing data and pass back financial information.
It also enabled customer-specific pricing, provided their customer base with
a feature-rich account area for complete visibility of their order history, and much more.
The future-proof solution enabled Lighterlife to set up advanced online promotions as
well as being able to accept multiple payment options to accommodate a
variety of different B2B requirements. It was also incredibly easy to administer and
use by non-technical members of their team, and interfaces seamlessly with their back-office SAP system.
As you can see, the list of ecommerce integration benefits is definitely a long one, and you might have noticed that each and every benefit complements each other too. There's a lot more to discover with an integrated ecommerce system than just what we've spoken about above as well.
Do you want to learn more about how integration can help you and your business? Simply get in touch with us today!
Your success is not just our priority, it's our passion, and our experienced team are always on hand to help you achieve it…